A fresh look for the Montreal International Jazz Festival
Bleublancrouge and Baillat Studio created a contemporary and vibrant redesign for the 2017 edition of the festival.
The Montreal International Jazz Festival is the world's largest jazz festival.
Last year, Bleublancrouge was tapped to create a new identity for the festival, one that differentiated it from others in the market and put attendees and performers at the heart of the experience.
The agency invited seven different designers to take in the 2016 festival and chose independent design studio Baillat Studio to work with them on the new identity, which is being introduced this year.
Meant to evoke the flow and feel of modern jazz, the new identity is colourful and vibrant.
Jonathan Rouxel, partner, VP and executive creative director at Bleublancrouge, said it's "inspired by the fesitval's atmosphere at night."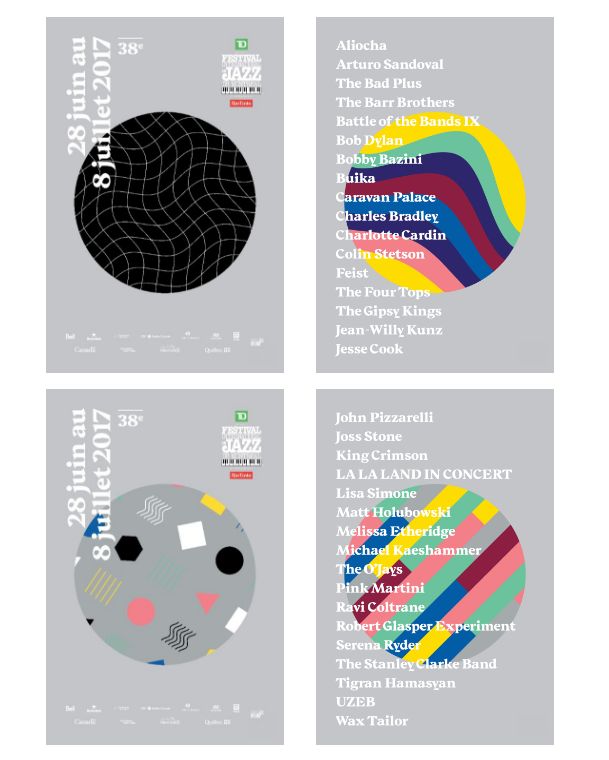 Credits:
Agency: Bleublancrouge
Design: Baillat Studio
Design rollout: Équipe Spectra