Can dairy give you the strength to dance?
A new Diary Farmers campaign from KBS Montreal zeroes in on the benefits of protein.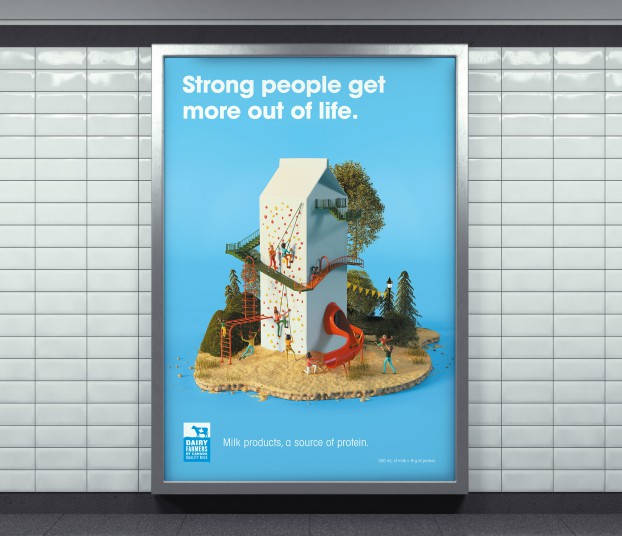 Dairy Farmers of Canada hopes a new national campaign will get people to consider a different source of protein they need to lead strong lives.
Created by KBS Montreal, the campaign focuses specifically on the protein in dairy products and the claim that it helps people be strong and, by extension, lead a fuller life.
The campaign lives through transit takeovers (seen above) and digital ads, as well as TV spots showing someone's "training routine" for things like water balloon wars with kids or busting out a dance routine at a high school reunion – which is nothing more than a relaxing snack of milk, cheese or other dairy products.
We doubt someone could really get in full dance-routine shape by only eating dairy without any actual physical training – some people have disabilities and other barriers that limit their mobility, after all – but the insight behind the campaign makes sense. According to insight from Ipsos used to develop the campaign, most Canadians already think of dairy playing a role in healthy diet – something DFC has attempted to speak to in the past – but rarely saw it as a "go-to" source of protein.
The campaign also includes pre-roll videos showing specific situations like camping, hiking and a trip to the beach – a range of different physical activities that a bit of extra protein may help you enjoy more.