Netflix brings Riverdale diner to Canada
It's not the first time the streaming service has attracted fans with a themed pop-up.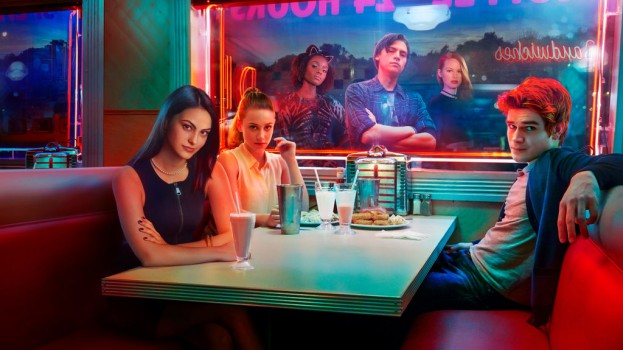 With one day left until the second season of the CW's Riverdale — which is carried exclusively by Netflix in Canada — the streaming service is setting up shop in major cities. Literally.

If you're in Toronto, Mission, Edmonton, Calgary, Ottawa or Vancouver, you may have a chance to grab a milkshake at a makeshift Pop's Chok'lit Shoppe from Oct. 12 to 13. On top of special edition, Riverdale-themed milkshakes and decor, attendees can dress up as their favourite characters in the gritty and reimagined Archie comic book series.
Netflix is targeting high-traffic areas like Fran's Restaurant at Toronto's busy Yonge and College intersection (with an additional pop-up on Oct. 13 at the Lakeview in the city's hip Ossington-Dundas neighbourhood), Zak's Diner in Ottawa's Byward Market, Vancouver's Templeton diner (in the heart of the city's entertainment district) and others.
If the smaller municipality of Mission, BC (population 38,000) seems a bit out of place to you, you're not wrong — but Mission holds a special connection to Riverdale, being one of the primary filming locations of the series. In fact, Rocko's Family Diner, where Netflix will hold its Mission pop-up, was used as the location for Pop's Chock'lit Shoppe in the pilot before production was moved to a set on a sound stage. To celebrate the connection to Mission, Netflix will screen the second season premiere of Riverdale at Rocko's on Oct. 12.
Netflix is no stranger to pop-ups — last fall, to mark the launch of its four-episode Gilmore Girls revival, the SVOD teamed with experiential agency Allied Integrated Marketing to create a handful of Luke's Coffee pop-ups, generating major social media buzz. South of the border, it also promoted its fourth season of Arrested Development in 2013 with a pop-up of the big yellow joint itself, the Bluth Frozen Banana stand (from the Magnetic agency).
It's also been surprisingly cool about unsanctioned pop-ups paying tribute to its originals… within reason.