Yes, my name really is Peter Pan
I Love Your Fucking Name is a short doc exploring the ups and downs of sharing a famous name.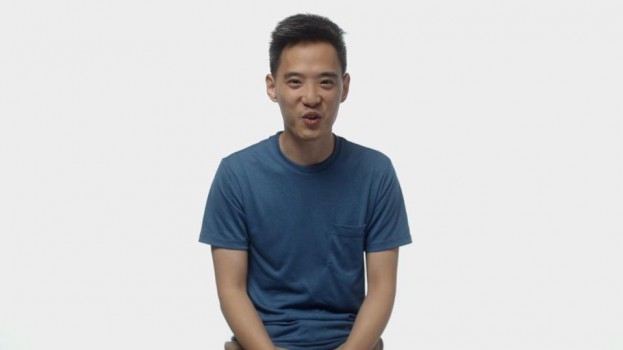 Finn O'Hara is a name you might know from his work as a director on ads for brands like Sport Chek, Sobeys and Budweiser, but that super-Irish name tended to single him out while growing up in rural Ontario.
Having to field all those questions about his name from the Johns and Kevins of his small town is what gave O'Hara the idea for I Love Your Fucking Name, a short documentary that premieres at The Portland Film Festival today.
The title comes from the inevitable reaction the Elizabeth Taylors, Brigitte Bardeaus and Ronald MacDonalds of the world get when they introduce themselves to a new person. Through interviews with people who happen to share a famous namesake, we see how a name can bring a whole host of positive and negative connotations. More broadly, the film explores the ritual of "naming" and the impact such a seemingly simple thing can have on the course of a person's life.
Originally thought of as a static portrait series, O'Hara approached Union creative team Josh Day and Caitlin Keeley – who have previously worked with O'Hara on client campaigns – to turn the idea into a film.
Day is credited as a production designer and Keeley as a writer, but the rest of the film's credits read a bit like the list from your latest campaign.
Emily Goldberg (broadcast producer at JWT) is the film's producer, freelancer Stuart Campbell is cinematographer and Sndwrx's Didier Tovel handled audio and composed the soundtrack. Also, Melanie Hider, Stefan Manz and Sara Windrim from Saints Editorial handled editing and post-production, while Andrew Exworth, Stephanie Pennington and Sean Cochrane from The Vanity handled colouring and visual effects. The familiar names also appear in the film itself, like Edelman strategist Peter Pan.
And it's not just a film, but an ongoing project. The movie's website also has a section where people can submit their own name.