Massage that turkey
Zulu's holiday card features a... shall we say, intimate interaction with a bird.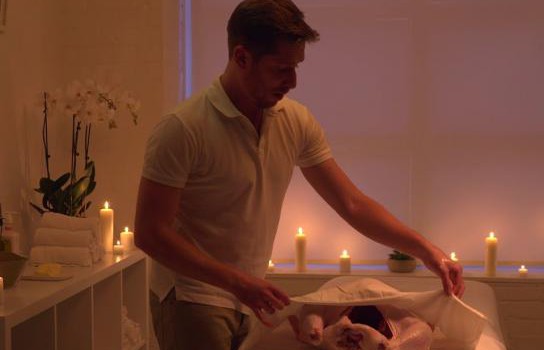 For those unfamiliar with the "slow TV" phenomenon, here's a one-liner. Slow TV is a trend originating from Scandinavia, in which viewers watch seemingly mundane events on television (like train rides, people knitting and boats coasting gently along the sea) for marathon stretches.
With that in mind, we present to you a 15-minute video of someone massaging a turkey.
Now, for those of you who simply don't have the time to watch a 15-minute video of someone getting handsy with your holiday meal, here are some of the highlights:
0:48: He's massaging the turkey.
4:07: He's still massaging the turkey.
6:34: Still massaging the turkey.
9:16: Still massaging the turkey.
10:28: He observes some tension in the turkey's neck, and recommends leaving that part of the bird inside. Good call.
12:43: Here comes the main event. The masseuse produces a turkey rub, "Bake and Wake," which is caffeinated in order to counteract the tryptophan commonly known for making people sleepy* after turkey.
14:52: He eats the rubbed and cooked turkey, because apparently we're living in a universe where masseuses eat their clients.
* Tryptophan in turkey actually doesn't make you tired, and there's in fact more tryptophan in some nuts and cheeses than in turkey. You're probably just tired because you overate, and having to listen to Great Uncle Milton's stories about growing up in Tillsonburg in between mouthfuls of mashed potatoes will make anyone tired. Nevertheless, Bake and Wake is a real product (albeit in limited quantities), the result of a collaboration between Zulu and First Spice Mixing Company.
Zulu also donated 150 (unmassaged) turkeys to Second Harvest in order to help families in need this holiday season.