Central Station exposes its neck
Run, run, as fast as you can.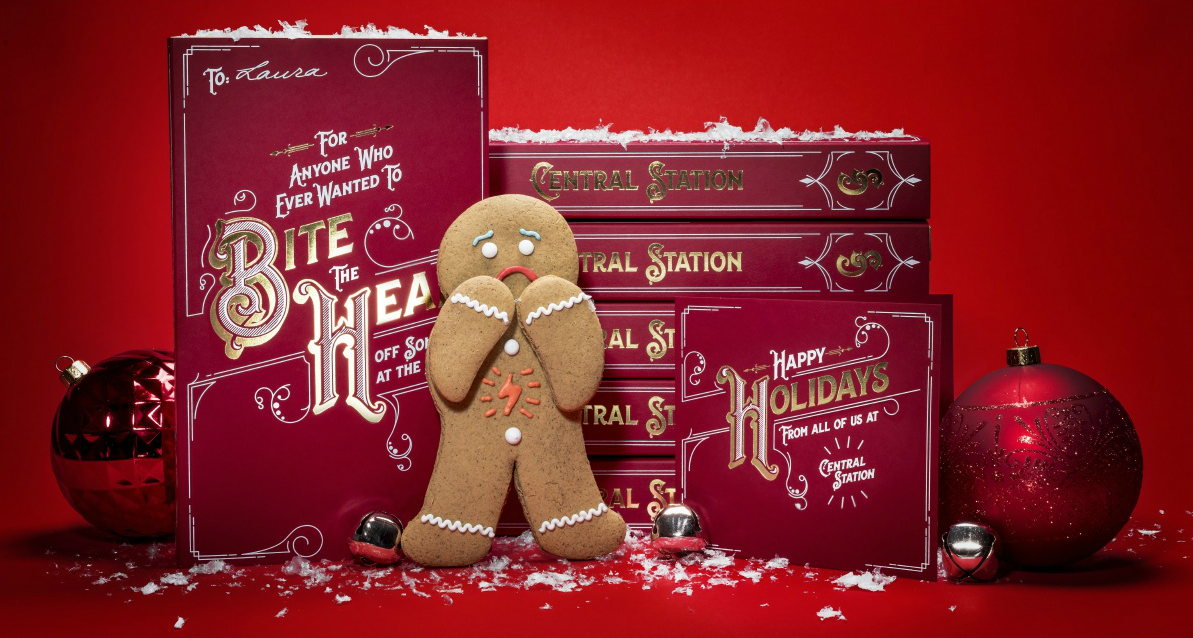 When Central Station's holiday card arrives at clients' offices, it comes with specific instructions to bite someone's head off.
The little man who arrives with this card, nestled in his little brown box, looks nervous. And well he should! Not only is he made of the finest of baked goods – gingerbread – he is a proxy for the agency staffers who clients may wish to decapitate in pent-up rage.
"This year we decided that we'd dispel the typical agency gift norms and give our clients what they really want – the opportunity to bite the head off of someone at the agency," the attached copy says. "Fortunately, these Gingerbread Men don't hold a grudge and the experience won't leave a bitter taste in your mouth. Happy Holidays from all of us at Central Station!"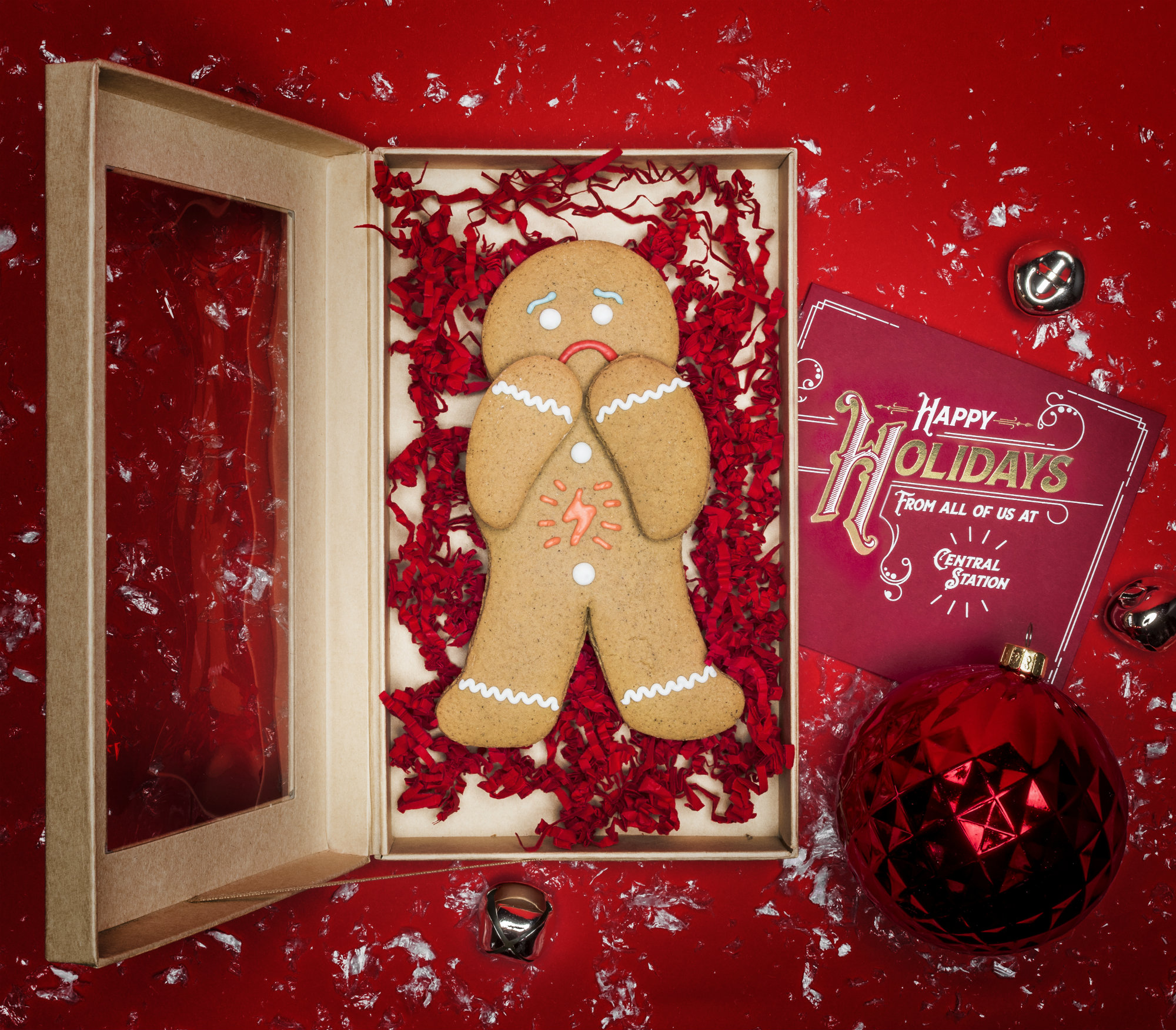 Don't worry little guy. It will be quick and painless.