Go small or go home
Republic's holiday card features a 1:87 scale model of Toronto to show the little things that matter most.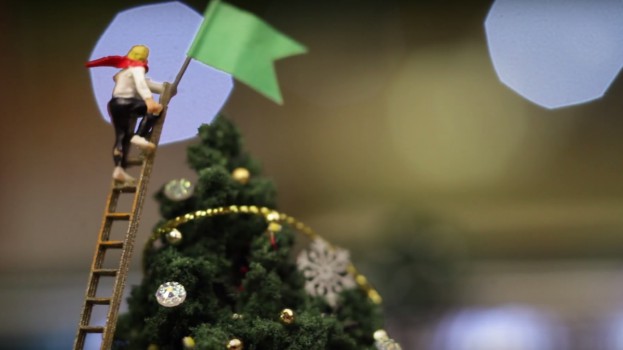 Forget "ho, ho, ho." This festive season, Republic is all about "HO, HO, HO." (Sorry, modelling joke.)
This miniature layout of downtown Toronto featured in Republic's holiday card might give you model fever.
To celebrate the agency's big year, Republic went against expectations. The video featured an HO-scale layout of the city ("HO," or "half-O scale," is a 1:87 ratio scale) and all its famous landmarks — the CN Tower, the Rogers Centre, the Distillery District and more.
The model set was created by GTA miniature makers Our Home and Miniature Land, which is currently on a mission to create an HO version of the entire country and deliver it to Torontonians and tourists in the near future. In the giving spirit of the season, Republic also announced that it has made an investment in Our Home and Miniature Land.
As for the holidays, we hope that whatever agency you hail from, you'll take a little bit of time to remember the little things for the season.