You'll love VW's new ads, but only like a friend
Why does Valentine's Day always have to be about romantic love?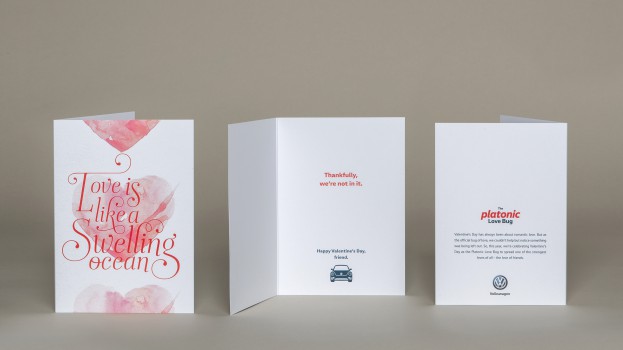 Valentine's Day may be all hearts and flowers, but what if you happen to be single? Well, there's nothing saying you can't celebrate love for those you're not in love with.
Volkswagen's new social campaign features a series of short films by DDB Canada, all of which show the best in platonic love.
The three winning "couples" were selected through a social media contest by Volkswagen Canada held in January. They were each featured in shorts posted on YouTube where they talk about how they met, what they have in common and their impact on each other's lives. The exchanges take place in a decorated VW Bug (known commonly as the "Love Bug," but in this case, it's a "Platonic Love Bug."
We know it's not right to pick favourites, but if we had to, we'd say we're totally in love with the friendship between Jessie and Zoey. Just watch, and you'll understand why.
For those who entered the contest and didn't make the cut, Volkswagen rewarded them for sharing stories about their best friends by sending platonic Valentine's cards. Aww!
Credits
Advertiser: Volkswagen Canada
Agency: DDB Canada