Try a little tenderness (or empathy)
Cossette's new spots for Intact Insurance show that getting in tune with your feelings goes a long way.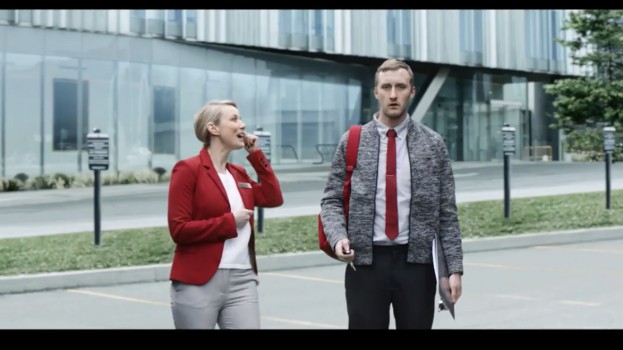 Sometimes it seems like life would be a little easier if only people exercised their empathy muscles a little bit.
That's the sentiment fueling Intact Insurance's new campaign, "Empathy is Everything." It's a follow-up to the 2017 campaign, "You Matter," which had a similar message: insurance is about people, and empathizing with customers makes for a better experience.
Think it's over-sentimental? Worry not. The new spot by Cossette has a bubbly and slightly exaggerated feel, to show that you can be bold while still driving home (pun intended) a sympathetic message. In the advertisement, a newly trained Intact agent has  his empathy put to the test in a real-life situation – his car was unexpectedly dropped from a 100-foot crane.
Why? Because "if it happens to you, it happens to us."
The remaining spots will be released throughout the rest of 2018, rolling out on TV and digital.
Credits
Client: Intact Insurance
Agency: Cossette
VP of brand development and customer experience: Robin Monniere
Media buying: PHD
PR: Edelman