A disco for the introverts (and germophobes)
Finished that pitch? Celebrate without having to make human contact.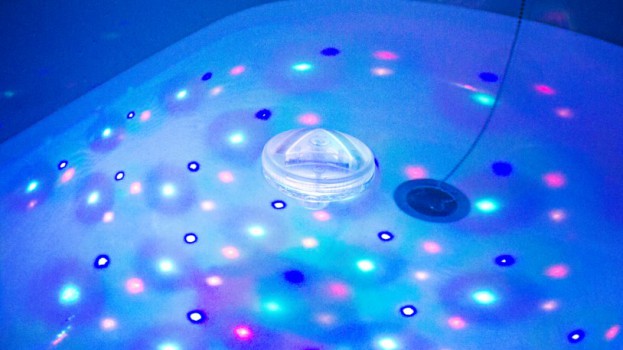 If your friends are anything like mine, they're hardworking people who like to treat themselves once in a while.
And let's face it, the creative industry is full of those types. You spend night after day after night after day working on an RFP, staring at spreadsheets, writing tiny variations of the same copy over and over until your eyes start to bleed. Don't be afraid to say it: you need a break.
So, what better way to say 'you done good' than organize a throwback disco party for the team? I know what you're thinking: 'We're over 25 and hate being in public spaces!' Luckily, this is isn't your average party, it's a bathtub disco and they don't have to invite anyone to join.
The Underwater Disco Lightshow from kooky British website, Firebox, is only £7.99 ($CDN13.50), is battery operated (only four AAAs required) and floats around your bathtub while projecting multi-coloured fun-ness. The only risk you run in gifting this is a) you may end up keeping it for yourself and gifting something much less cool or b) you may never see your friends again. This Stim writer is willing to take that risk.