Canadian Tire celebrates 'patio season in style'
The retailers' bear mascots return for an ad that has us pumped for spring.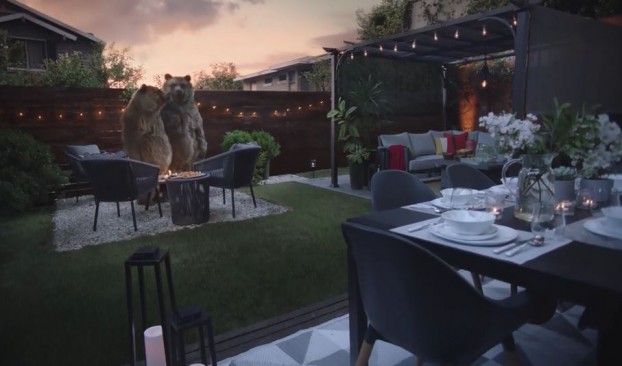 Patio season will come soon, right? Right?
Canadians are always ready for patio season, even if that means we have to shiver or wear our parkas outside at night right now.
Who cares? As far as we – and the calendars – are concerned, winter is over. We live for this. So, too, do Canadian Tire's un-bear-ably cute grizzly bear mascots. The retailer's furniture and home décor brand, Canvas, previously had the anthropomorphized couple hibernating for winter (video, above). This time around they are setting up for patio season.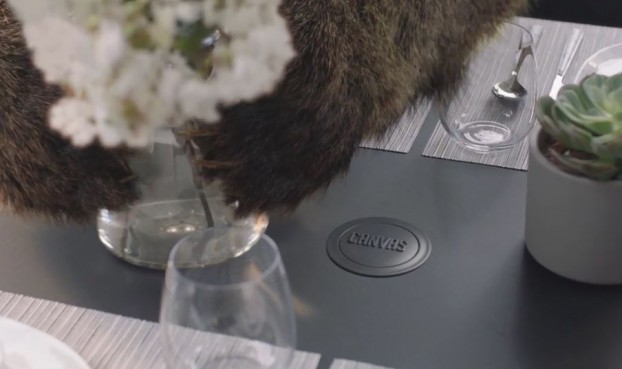 They are putting the final touches on table settings.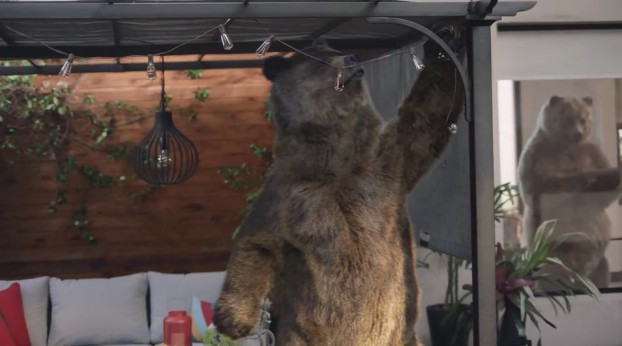 And hanging patio lights.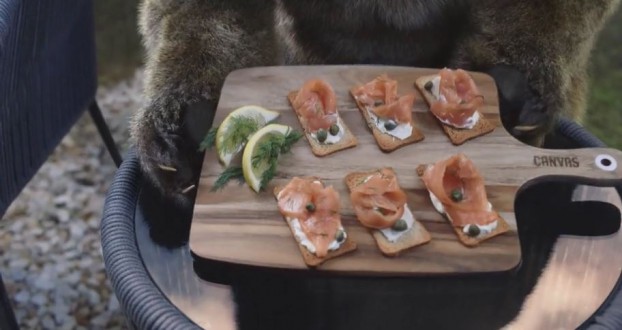 And serving yummy food on trendy wooden Canvas serving boards. They might be bears, but they're just like us! Except they are way more proficient at hanging lights than many of us humans are.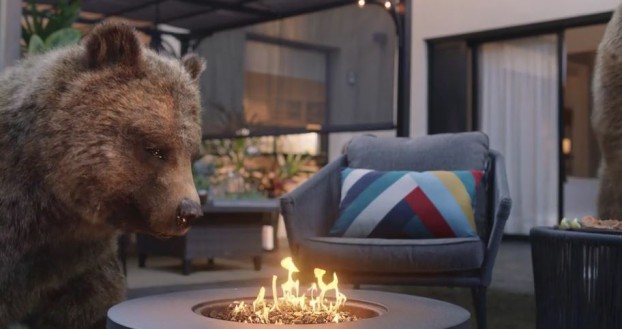 There's even a outdoor fire pit.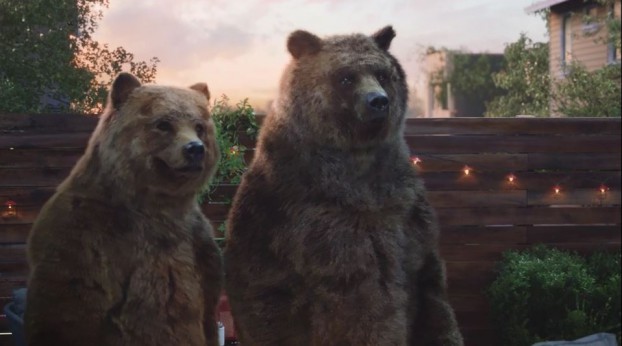 The cute couple is clearly as fired up for warm weather as the rest of us are.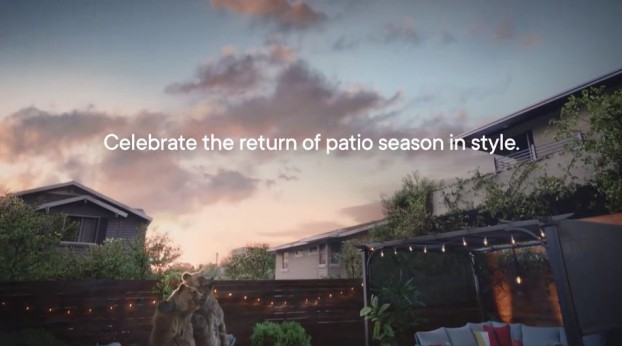 The 30-second spot ad ends with a pan to the pretty pink sky with the words: "Celebrate the return of patio season in style." Oh, I will Canadian Tire. I have my pink plastic flamingos (from the iconic retailer), patio lights and plant pots ready to go. Now, if we could just get the weather to co-operate…
Credits
Advertiser: Canadian Tire
Creative agency: Leo Burnett
Media agency: Touché!