Toronto For All campaign is not to all's taste
A fully enclosed TTC shelter is not making the point organizers had hoped for.
Good intentions are not always good enough, especially in the age of the #HotTake.
A new campaign designed to highlight the challenges faced by people with different abilities is using transit shelters to drive home the point that inequality still exists within the seemingly simplest of everyday tasks.
At the southwest corner of King and Bathurst Streets an enclosed TTC shelter prohibits riders from accessing the glass transit shelter featuring a poster inside that asks: "Feeling left out?"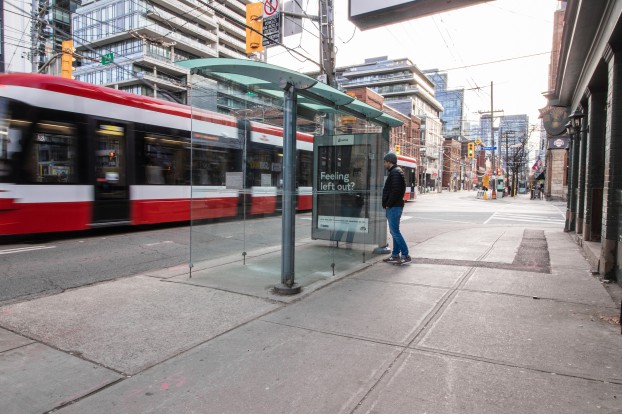 Using public space, the installation – a partnership between the City of Toronto and the Centre for Independent Living Toronto – calls on Torontonians to think about how they can take action in the name of inclusivity.
The completely inaccessible transit shelter will remain so until May 19 and is the seventh installment of the ongoing Toronto For All campaign. While the campaign certainly had good intentions, not everyone's reaction was so positive. Some questioned if the effort was merely lip service and whether there were better ways to spend taxpayer money. The City's website explains the "Disability Awareness & Inclusion" part of Toronto For All is meant to help break down barriers for the 400,000 Torontonians with disabilities.
While that intention is noble, not everyone thinks the shelter ad is an effective way of meeting this goal, Toronto Star columnist Edward Keenan wrote a takedown of the installation, writing, in part: "I agree with the message, though I'm skeptical this is really the best way to accomplish the goal. And I think the installation may also unintentionally make some other points the city and its transit agency may usually prefer not to emphasize."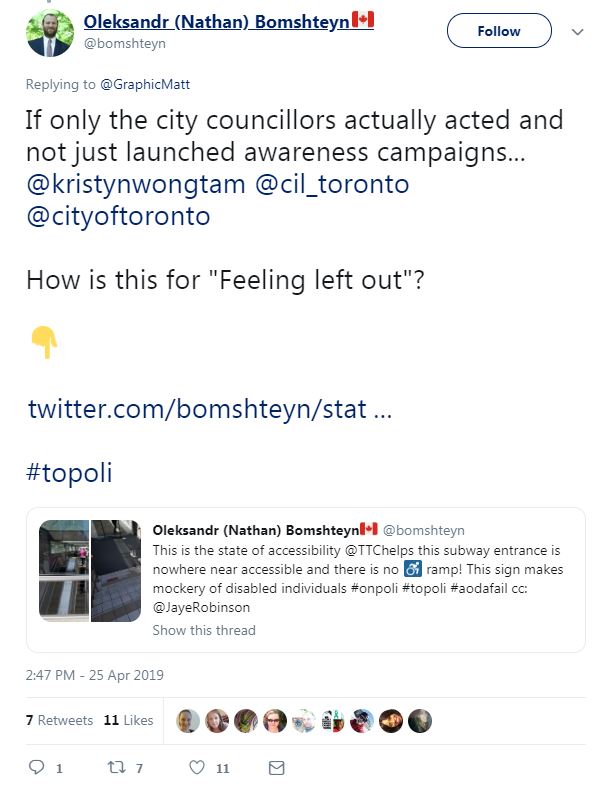 Others on social media, such as Oleksandr (Nathan) Bomshteyn, echoed that sentiment, calling out elected officials, tweeting: "If only the city councillors actually acted and not just launched awareness campaigns…"
Credits
Advertiser: City of Toronto, Centre for Independent Living in Toronto
Agency: Public
Vendor: Astral