Not everyone is safer at home
Assaulted Women's Helpline reminds Canadians that most domestic violence happens behind closed doors, leading to a spike in its services during the pandemic.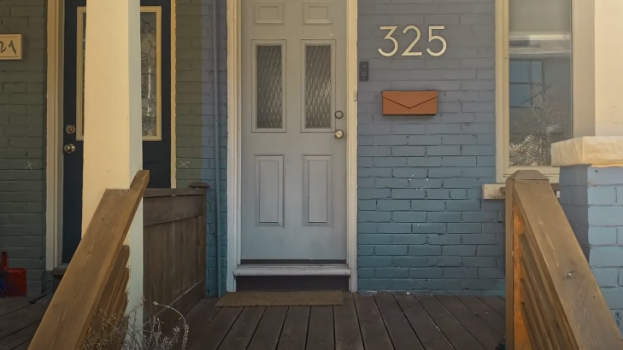 Amidst the daily updates about new COVID-19 cases, there's another statistic Canadians should be aware of: phone calls to the Assaulted Women's Helpline (AWHL) from women seeking emergency shelter have spiked 400% during the pandemic.
"When we saw that startling statistic, we knew we needed to create something powerful to help raise awareness for AWHL during this time – both to encourage donations and let abused women know who to call if they need help," said Alanna Nathanson, co-founder and chief creative officer at AWHL's agency partner Giants & Gentlemen. The issue is especially pertinent to AWHL, as G&G's previous campaigns for the non-profit have hinged on the fact that domestic violence happens behind closed doors, outside of the view of the public.
A new 20-second spot is trying to be as stark as possible in getting the message across, using audio and sound to tell an "eye-opening picture" without showing the viewer too much. The spot shows the outside of a house, zooming in on the door, as a man is heard yelling phrases like "You're pathetic! You're nothing! You're worthless!"
The editing for the pro-bono campaign was done by Toronto-based School, with post-production by Jaxx and audio by Apollo.
The message the campaign is trying to drive home is that, for some, staying home during the pandemic isn't necessarily safe. It's an insight that has mobilized campaigns for many other organizations over the last two months, such as a May campaign by the Women's Y Foundation Montreal, whereby it launched an appeal for donations to any organization that was working to help vulnerable women in Canada.
In April, the Canadian Women's Foundation launched "Signal For Help," a hand signal that women could use to ask for help during video calls without speaking out loud or leaving a digital footprint, as abusers have been known to monitor the conversations and devices of victims. The initiative has since spread to other countries through partner organizations, and was the basis for a pro-bono PSA campaign created by Juniper Park\TBWA in May.