Reel Start gives filmmakers a voice by taking it away
Fuse Create helps the non-profit show what happens if hurdles to BIPOC entering the industry aren't addressed.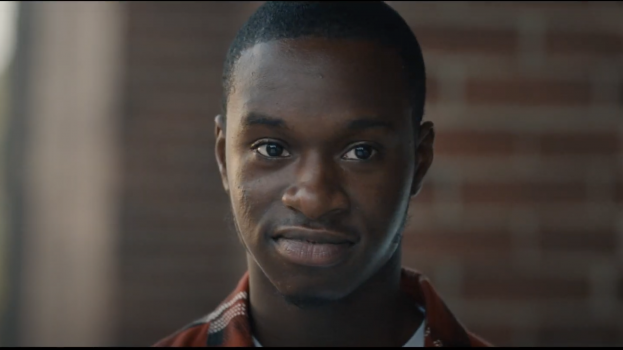 Words from young and diverse North American filmmakers are being spoken, but not being heard by many.
Fuse Create is helping Reel Start, a non-profit that aims to help students enter the TV and film industry, put that under the spotlight by literally taking away one film student's voice.
A video for the campaign shows Gabe, a student preparing to discuss his work in film. He is clearly passionate about what he has created, but that is entirely based on body language, as no words are coming out of his mouth.
The idea is that while Gabe's films could change the world, he needs to be given a voice first. And if it is frustrating as a viewer to not be able to hear what he has to say, that's kind of the point.
"These kids have powerful stories to tell," said Patrice Pollack, a CD at Fuse Create. "We want viewers to realize that we need to hear their voices now more than ever, and to feel frustrated that we can't."
Reel Start's long-term objective is for kids from all backgrounds and races to know that there's a place for them in the film industry. The video is driving to Reel Start's website and fundraising page, where they can see the full version of Gabe's interview – with audio included – as well as a longer video with other students and Reel Start alumni discussing how bullying, poverty and racism can be barriers that discourage young people from entering the industry.
The production partners for the campaign included Fort York VFX, Alter Ego's Wade Odlum, Pirate Audio, Feels Like Home Films and Rooster Post – all of which brought on Reel Start students, giving them on-set roles and mentorship during production and post-production.
The campaign will be promoted organically on social and through influencers.