A wild approach to keep teens' eyes on the road
123w helps the CAA show how seemingly innocent things, like searching for music, still count as distracted driving.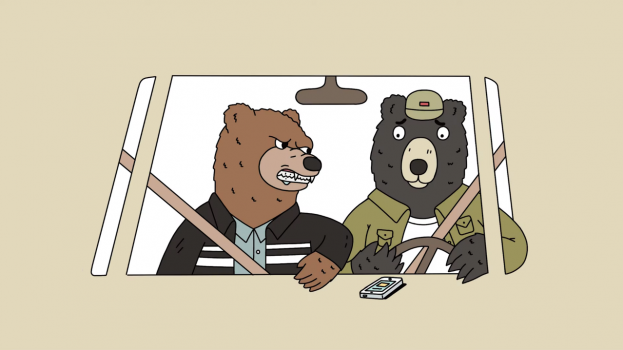 While 70% of teens in a CAA poll said they've asked a friend to put down their phone while driving, only 9% admitted to distracted driving themselves.
This points to a couple different possibilities: they are in denial about their own actions or they don't understand exactly what constitutes "distracted driving."
To fix this, the CAA enlisted agency 123w to show the seemingly innocent things that still cause distractions on the road.
The campaign, running nationally in English and French, shows illustrated, anthropomorphic animals not just texting while driving, but smaller actions like looking through playlists or fiddling with their navigation app. The videos end by showing how drivers might get called out for doing this, like a passenger smacking the driver's phone out of their hand, or the driver sheepishly trying to hide their phone after getting pulled over.
"The idea was to create something bite-sized, shareable, and fun to watch to show that the seemingly small interactions with your phone are actually distracted driving, and also remind people of the shame you feel when you get caught using your phone," says John Larigakis, CD at 123w and the illustrator on the project.
The online videos are being supplemented with a push on Instagram that uses the "polls" function to get drivers to admit if they've done things similar, so that they understand how big of a problem this is.
While many distracted driving campaigns have taken a dramatic approach that shows the tragic consequences, 123w is familiar with taking a less fear-based approach to road safety, having helped CAA's British Columbia branch use a positive approach to combat driving while high.