YWCA hides a message about abuse in plain sight
Rethink and artist Ola Volo built QR codes into a mural so when people took a picture, they'd be sent to stats and a donation page.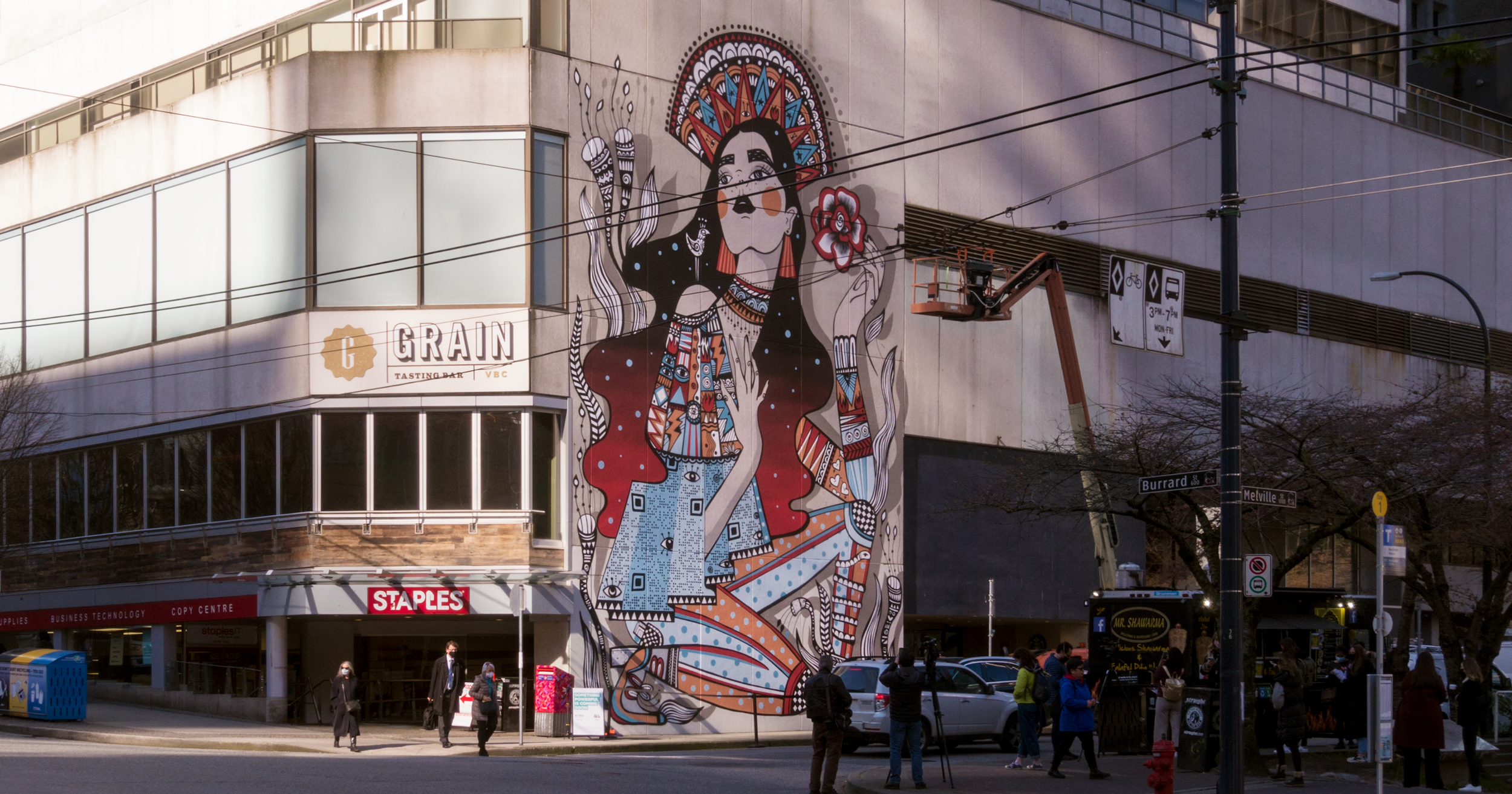 "The Wall for Women," a 42-foot mural by artist Ola Volo unveiled on the side of a Hyatt Regency in Vancouver this week, is certainly the kind of art that gets people's attention and encourages them to take a photo.
In fact, that's the idea. Because in addition to the art symbolizing hope for women experiencing abuse, it is also a repository of stats and a call to action.
Throughout the mural are hidden QR codes; when someone tries to take a picture of the mural, their camera app will recognize the codes, showing them a stat about domestic violence and directing the user to a YWCA Metro Vancouver website providing more statistics, information about relevant YWCA services and a method to donate to its programs.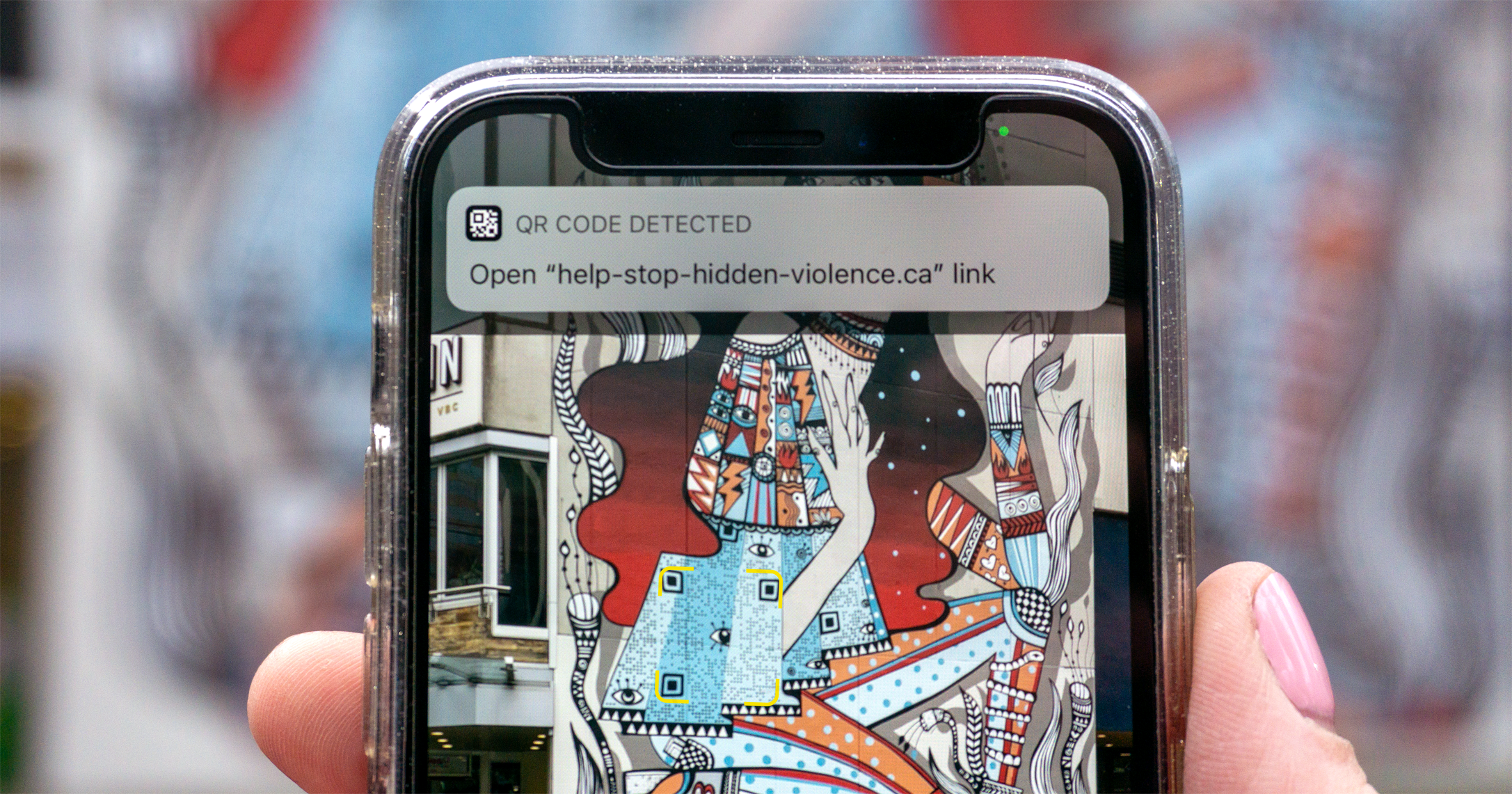 Domestic violence has been counted as one of the "shadow pandemics" that has arisen during COVID-19, with instances having risen by as much as 30% in some areas, killing an average of one women every six days, as stress levels rise and victims are stuck at home more often with their abuser.
Hiding the QR codes in a photo opp is a clever way to get people to scan the often-ignored cues. Leia Rogers, ECD and partner at Rethink, adds that it mirrors the fact that domestic violence "hides in plain sight" and also may not be easy for people to spot.
It's also a legacy piece of artwork – meant to stand for years to come, with tags on social networks aiming to make it an attraction people seek out – which can be a donation driver for YWCA for as long as it the art stays up.
For those of you who aren't in the Vancouver area to pay the mural a visit in person, you can see the page the mural drives to here. In addition to working with Volo, Rethink and the Hyatt Regency, YWCA worked with the Downtown Vancouver Business Improvement Association and a group of sponsors from the city's gaming community, including developer East Side Games.