Tennis Canada makes a rallying cry for women in the sport
Bianca Andreescu stars in Sid Lee's new spot to inspire young women to stay in the game.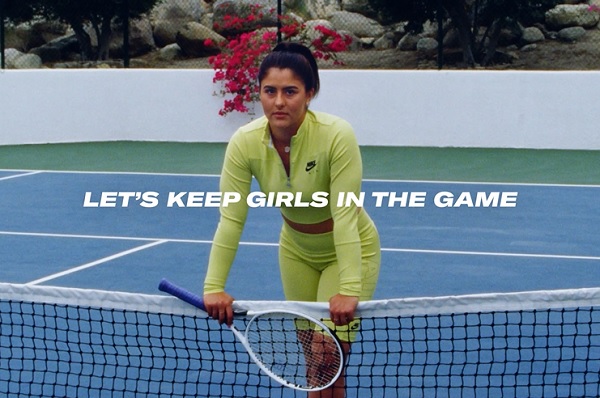 Tennis Canada is hoping to net more female tennis players, with a campaign featuring Canada's most accomplished female pro aiming to inspire more girls to pick up a racket – and stay in the game once they do.
The "Girls. Set. Match" campaign by Sid Lee, stars U.S. and Canadian Open Champ Bianca Andreescu, and three young inspiring tennis players following in her footsteps, touting "strength through emotion" with the tagline "let's keep girls in the game."
The 30-second spot aims to inspire and create more visibility for young women in the sport, and to raise awareness regarding the different participation opportunities for girls in tennis, a pivotal first step towards equality. If they can see what a future in a game like tennis might look like, then they are more likely to keep playing it.
The development of "Girls. Set. Match" is informed by a recent survey of 7,500 Canadian women, conducted by Canadian Women & Sport along with IMI, which finds that sports participation has been declining across the board.
According to the report, in 1992, just over half of women age 15 or older were participating in sport. Currently, a mere 18% of women aged 16 to 63 do so. And the steepest decline in participation appears in early adolescence, and one in every three girls drops out of sport during adolescence, compared to only one in 10 boys.