CIRA goes wild to show the value of a .ca
The domain registry aims to prove how a local web address can help Canadian businesses score more customers.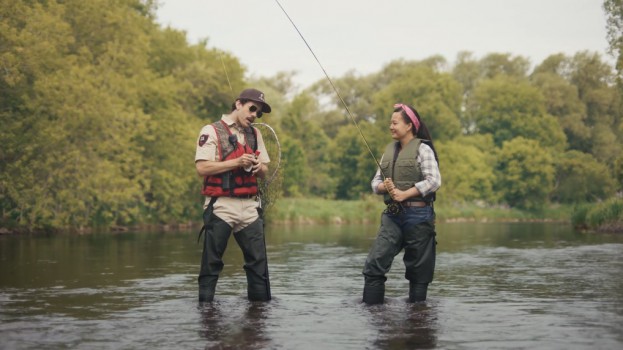 The Canadian Internet Registration Authority (CIRA) is looking to prove to Canadian businesses that a .ca web domain is key to reeling in more customers.
With its "Choose.ca" campaign, CIRA brings its Canadian Domain Squad characters back to show Canadian business owners that they don't have to go with the default .com address – and, in fact, that according to their research, Canadian shoppers are four times as likely to choose a business with a .ca portal when planning to make a digital purchase.
The campaign, developed in partnership with strategy and creative agency Giants & Gentlemen, consists of two 30-second spots and their corresponding 15- and six-second cut downs. In each of the spots, a small business owner – one who sells maple syrups, and the other poutine – is shown in a wild setting – a metaphor for the online marketplace.
A member of the Domain Squad then gives them some helpful advice – to get themselves a .ca domain – and soon, the business owners are "catching" elusive customers.
The campaign is launching on TV starting Monday through to Nov. 14, but has been running on digital and social since July 26. The Domain Squad will also be featured as an official sponsor of the 16th season of CBC's Dragon's Den on Oct. 21.
Media planning for the campaign was handled by Push Inc., Giants & Gentlemen's in-house media partner.