Boston Pizza gives badges to persistent patio-goers
The restaurant, which runs more outdoor dining locations than any of its competitors, wants to celebrate the experience.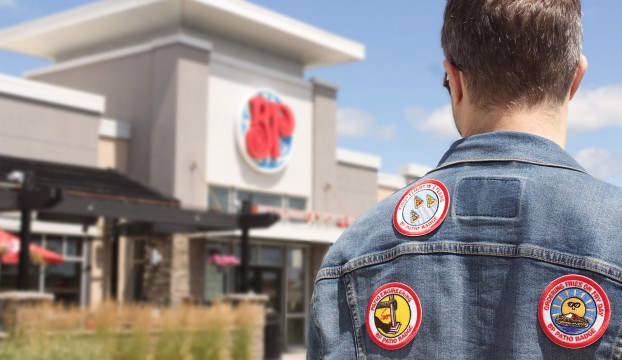 The patio is an important part of Boston Pizza's dining experience – especially for customers who remain wary of eating indoors – and so the restaurant is promoting passion for those spaces with a new campaign from John St.
The campaign is built around "Patio Badges," a tongue-in-cheek initiative that rewards customers for their "accomplishments" on the eatery's many patios. There are 25 digital badges in total, with designs that are clearly Scouts-inspired. The badges recognize guests for behaviors that range from leveling an uneven table with a folded coaster to ordering tacos on a day other than Tuesday. They can be earned by scanning a special QR code at their table to collect the badges in their virtual "Patio Handbook."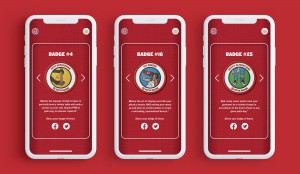 Those with the full collection of badges will be entered for a chance to win one of five Boston Pizza gift cards, as well as a real-world set badges.
"Canadians know how to enjoy a patio better than any nation on Earth – mainly because we know how fleeting those summer days are," says Cam Boyd, ECD of John St. "With the most patios in the country, it was Boston Pizza's responsibility to acknowledge their proficiency and become the place where those in the know, patio."
This new campaign builds off of last year's effort, which aimed to re-educate Canadians about how to eat on a patio after more than a year of pandemic lockdowns had kept the restaurant's patios closed.
"The patio season is a big deal for us at Boston Pizza," adds James Kawalecki, VP of marketing for the restaurant. "Those perfect summer days and nights are something we crave all year long."
Along with the digital experience, the campaign includes 15-second TV spots, social, OOH and radio messaging. UM Canada handled the media for this campaign.