Spooky banner ads
Svedka is relentlessly following people who watch its video online. Luckily, there's a trick to breaking the curse.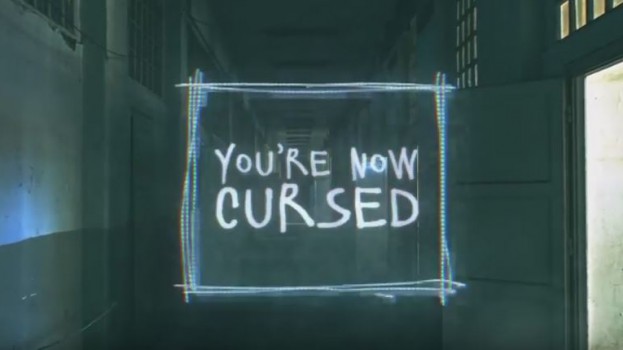 A man with a head made of snow, running around town decapitating strangers – that's not terrifying at all.
Being watched, tracked and stalked by the same relentless ad by a pretty persistent brand: now that's creepy.
Just like in our childhood nightmares, Svedka vodka is cursing consumers with a ceaseless barrage of banner ads.
Watch one of its Halloween-timed pre-roll ads (created by agency Bensimon Byrne) and you're doomed. Because the next time you're scanning celeb gossip news, or buying bananas online, or simply scrolling for food porn on social, you'll most likely be faced with the same frightening advertisement. Even if you're up late, on your phone, the brand will be there with ads with uneasy (and uncanny) copy like, "On your phone, calling for help?" or  "You shouldn't be up this late."
Tired of being harassed and in the mood to do a little damage yourself? Just click the ad and you can simultaneously break the curse by sharing it with a loved (or perhaps hated?) one to start the cycle of horror all over again, and again, and again.
Credits
Brand: Constellation Brands
VP Marketing, Spirits: Carl Evans
Brand Director, Spirits: Vicky Arcos
Director, Public Relations: Meryl Van Meter
Associate Brand Manager: Karen Parente
Agency: Bensimon Byrne
Creative Directors: Dan Strasser, Joseph Bonnici
Writer: Matt Doran
Art Director: Chris Brown
Creative Technology Lead: Patrick Schroen
Producer: Caroline Clarke
Group Account Director: Chris Roop
Business Lead: Danielle Iozzo
Program Director: Katelyn Porter
Project Manager: Hana Yazdani
Media Agency: Bensimon Byrne
Media Director: Thomas Shadoff
Digital Media Lead: Jennifer Will
Media Project Co-ordinator: Melanie Stevens
Programmatic Lead: Christine Benoit
Programmatic Optimization Manager: Nayab Malik
Editorial Company: Wingman VFX
Executive Producer: Samantha Simpson, Jenna Edwards
Motion Graphics: Lev Bravo
Audio: TA2
Sound Design/Music: TA2 Sound + Music
Executive Producer: Dana Gadsden
Audio Director: Steve Gadsden
Engineer: David Clarke