Will's holiday card delivers the warm fuzzies
A tried-and-true flash mob reminds us to find joy in the little things.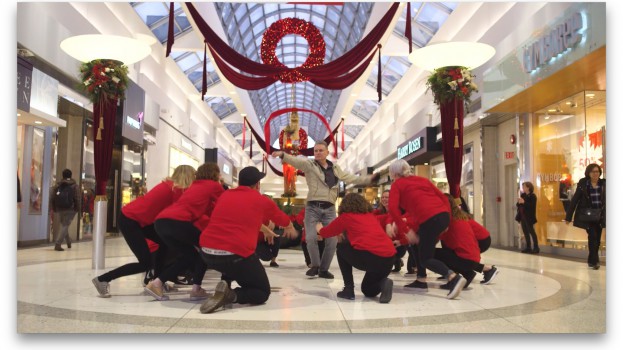 It's easy to get caught up in all of the late-night comedy shows and internet memes that talk about what a rough year it's been. Sometimes it's just too tempting to snuggle up with a big bottle of wine and have a good, ugly cry about what a year it's been.
But creative agency Will's holiday card took a different approach.
The agency utilized a familiar format (the flash mob) to delight Vancouver shoppers and remind them of all that's good in the world. Just try and watch without smiling — I mean, there's ribbon dancing!
Will happens to be managing the strategy of the BC Children's Hospital Foundation's ongoing "snowball fight" campaign, so it appropriately ended the video with a call for donations to the foundation.
Remember, even if you have two left feet and no sense of rhythm, there's always solace in making someone else smile. And what better time to do it?