The sun also rises
Mercedes-Benz Canada embarked on an ambitious quest for a long-awaited daybreak.
The first sunrise after an Arctic winter's month-long stretch of darkness is an experience relatively few will ever know.
To capture that experience, Mercedes-Benz Canada partnered with Vancouver photographer Tom Parker on an expedition from Whitehorse to Inuvik in a 2018 GLC SUV. The project documents the entire 1,223 km journey that culminated in an epic sunrise.
The images and video from the trek will be shared via Mercedes-Benz' social channels as an extension of the "That Moment" campaign, which was spearheaded by BBDO Canada.
Virginie Aubert, VP of marketing at Mercedes-Benz Canada, said the Sunrise Festival "captured our imaginations" not only for its uniqueness, but also for the way it unites people who live near Inuvik.
The campaign includes a short video about the journey, a YouTube masthead, canvas units for Facebook and Instagram and a microsite.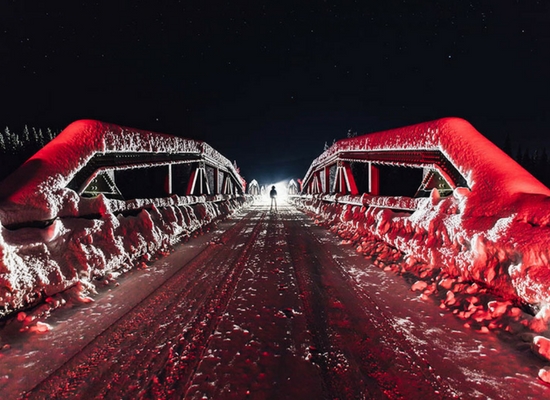 Credits:
Client: Mercedes-Benz Canada
Marketing campaign specialist: Nicole von Donat
VP, marketing: Virginie Aubert
Agency: BBDO Toronto
Creative director: Trent Thompson, Dan Gaede
Copywriter: Angela Hamill, Matt Prokaziuk
Art director: Ian Martin, Jinah Lee
Strategist: Lily Wang, Paul Hanlon
Chief creative officer: Denise Rossetto, Todd Mackie
Media agency: OMD
Production company: Flare
Director: Paul Flehr
Post production company: Nice Shoes