Intermarché highlights deception of food additives
Is a lemon popsicle really lemon if it's minty green in colour?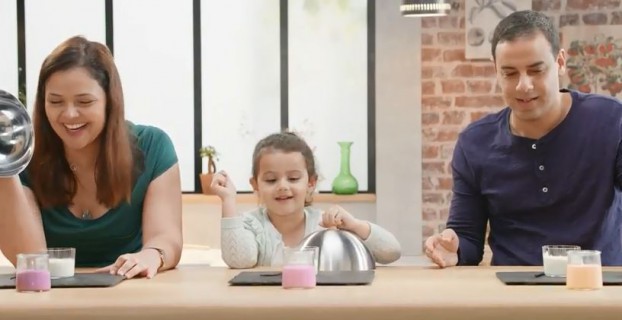 What do you call a lemon popsicle that tastes like orange? Or mint? What if it only looks as though it tastes like orange or mint?
Colours can influence the way we perceive taste, which raises all sorts of questions about the role of additives in our relationship to food.
French grocery chain Intermarché is highlighting additives' deceptive qualities in "The Taste of Colors," a 60-second spot created by agency Romance to promote its new line of all-nature food products known as Essential ("l'Essentiel" in French).
The video went live on June 29, showing average consumers attempting to guess the flavour of different yogurts and popsicles. Spoiler: the products' colours lead them all astray.
The spot is being supported by a print campaign that launched July 4.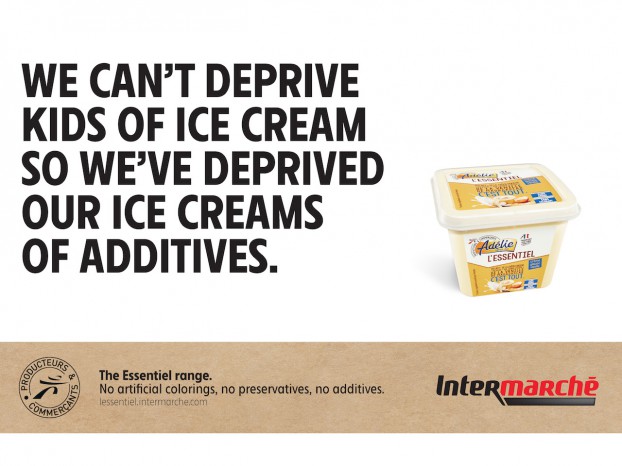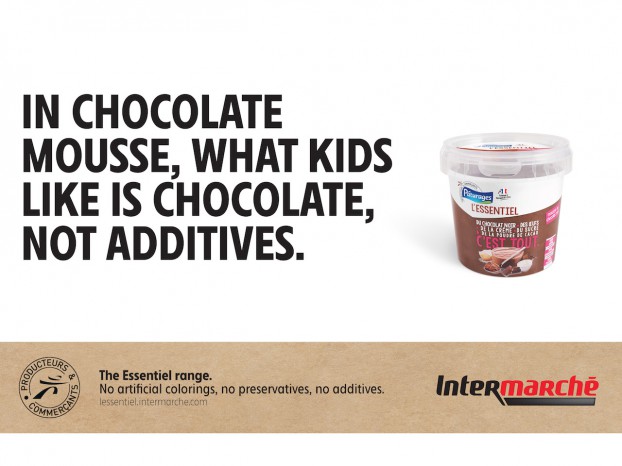 Credits
Client: Intermarché
Agency: Romance
Campaign: The Taste of Colours
Strategic and operational marketing director: Caroline Puechoultres
Marketing manager: Vincent Bronsard
Brand and communications director: Vincent Fièvre
External communications manager: Véronique Legueult
Advertising director: Augustin Devulpian
External communications manager: Camille Sassi
Advertising manager: Lucie Ducos
President: Christophe Lichtenstein
Executive creative director: Alexandre Hervé
Director of strategy: Romain Roux
Strategic planner: Jérôme Lavillat
Copywriters: Frederick Lung et Philippe Pinel
Art director: Julien Rezette
Associate director: Marie-Laure Dangeon
Account manager: Thibault Loué
TV producers: Corinne Persch et Johanna Lubin
Director: Jérémy Frey
Production company: Story