NYC Botanics promises 'mostly good' results
The CBD oil company illustrates the effects of its products containing 0.3% THC.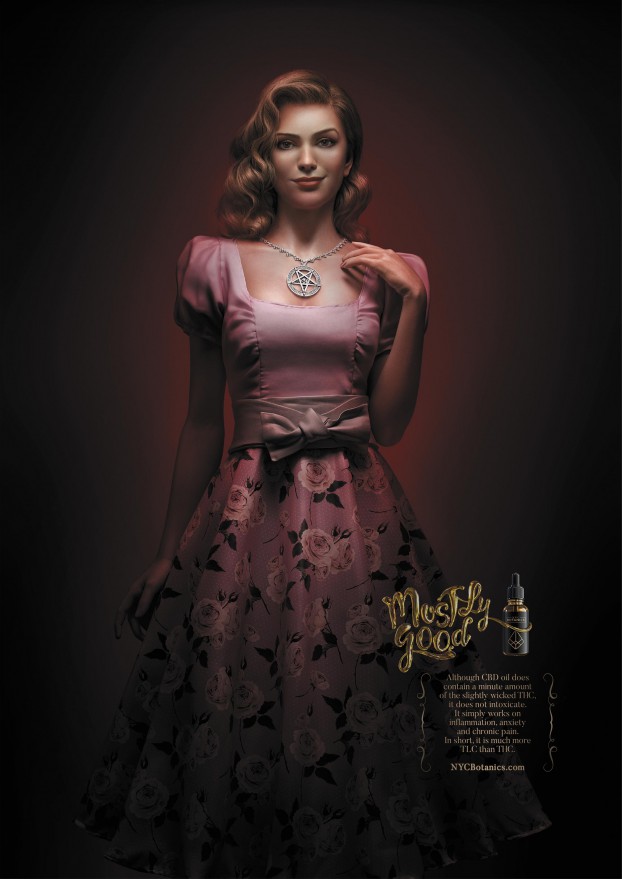 A number of American states have legalized cannabis use, but much like in Canada (which celebrates a big green milestone on Wednesday), the distinction between medical and recreational pot or between CBD and THC remains, well, pretty hazy for many consumers.
NYC Botanics recently worked with GSW in New York to help demystify the effects of its cannibidiol, which contains 0.3% of the psychoactive properties of THC found in other forms of cannabis, using a series of posters hinting at their "Mostly Good" effects.
Each ad has its own visual way of letting consumers know that the products won't get you stoned, helping instead with things like inflammation, anxiety and chronic pain. One featuring a somewhat devious take on a typical Stepford Wife suggests there's a lot more TLC ("tender loving care") involved than THC. Another, featuring the "naughty nun," says "amen to the mostly good, my brothers and sisters." But it's the "Amish VR Junkie" who drives the message home perhaps most succinctly: "Ye won't feel high. Ye will just feel better."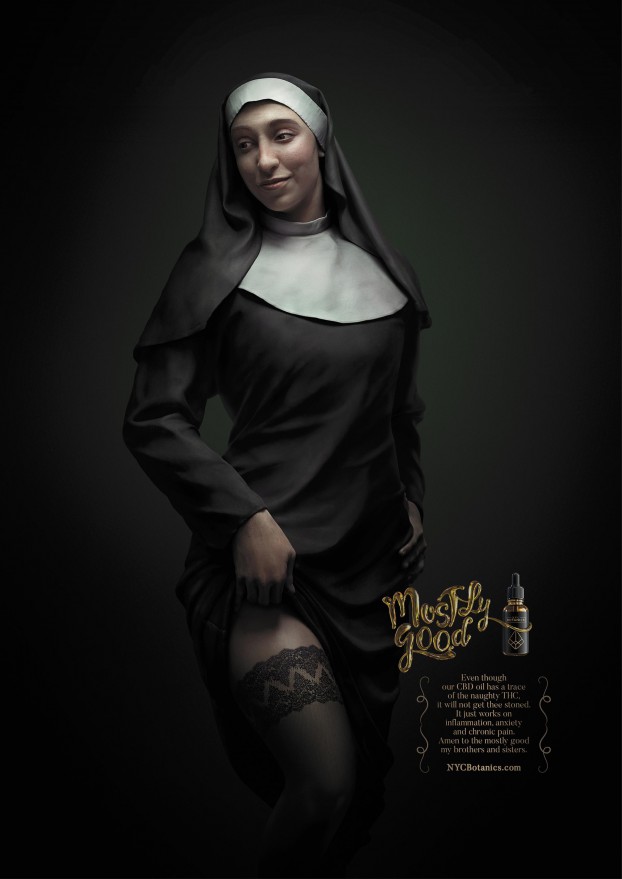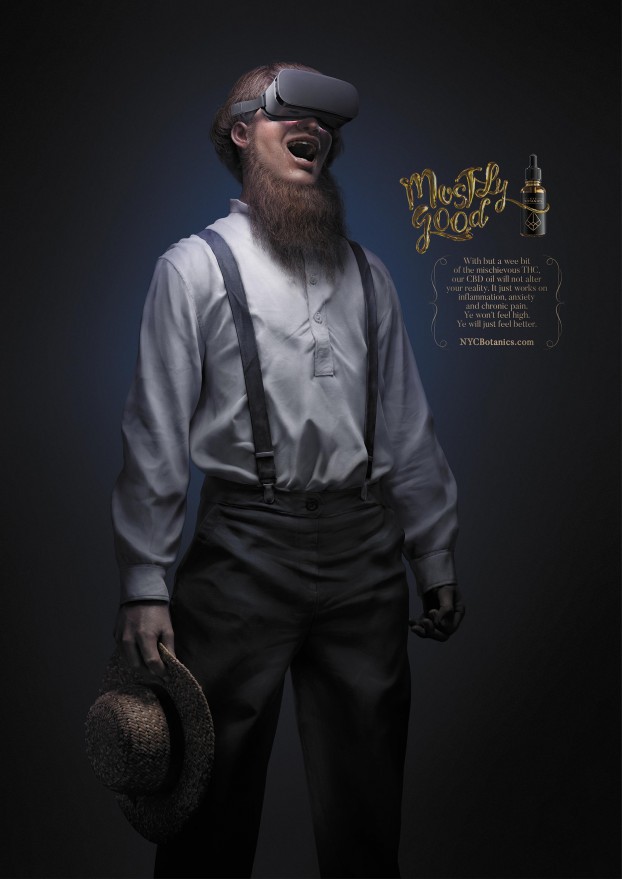 Credits

Brand: NYC Botanics
Agency: GSW, New York
Executive creative directors: Nicholas Capanear, Michael Austin
Group creative director: Adam Hessel
Art director: Roger Stephens
Copywriters: Jeff Bartsch, Ron Larson
Director of integrated production: Jon Parkinson
Illustrator: Illusion / Bangkok