Spice up your life
The right spice makes food into art. Fuchs, however, made its spices into the art.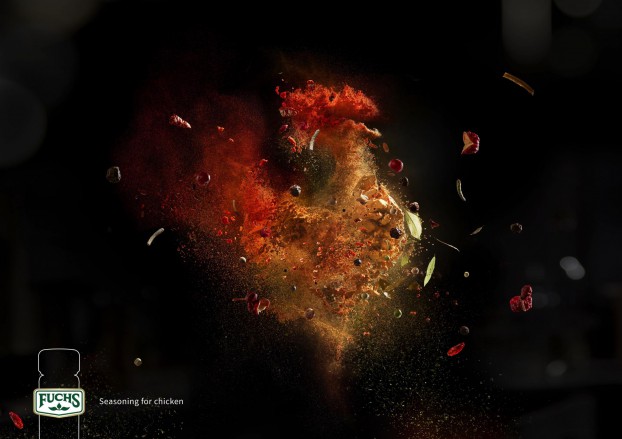 It's no secret: When I was a kid, I was the messiest of eaters. This is beyond the spaghetti-tossing shenanigans most children get into. Once, I dropped an entire bottle of ketchup on the ground, then proceeded to carry its exploded remains across my mother's freshly cleaned floor. It created an image not unlike those above and below – except my mother would likely appreciate these works of art a little more.
Unlike my ketchup masterpiece, these ads were intentionally crafted to capture the essence of the foods Fuchs' spices are intended to season. Agency MullenLowe spearheaded the efforts, providing an artistic touch to a standard spice advertisement – kind of the way spices add an artistic touch to standard meals.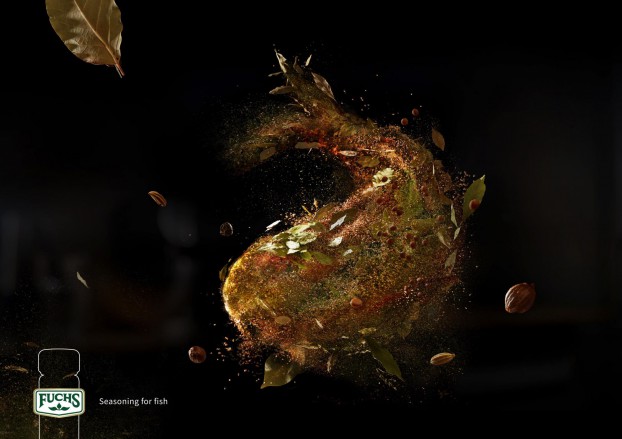 Credits
Client: Fuchs
Agency: MullenLowe, Bucharest, Romania
Creative director: Damian Nunez
Art director: Silviu Antohe
Copywriters: Mihai Costache, Radu Nantu
Photographer: Dan Vezentan / New Folder Studio
Client service: Ana Fara