Swipe right for beautiful wood
For Valentine's Day, Sweden's Husqvarna launched an app pairing people with trees in the spirit of dating apps.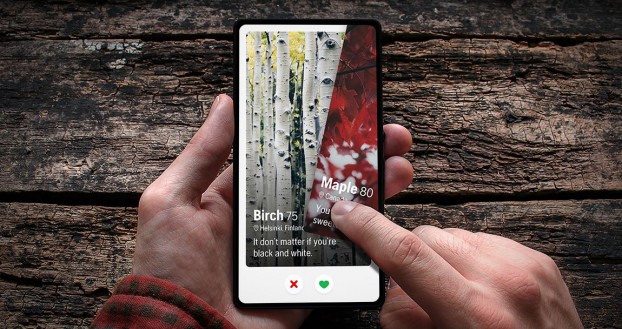 Husqvarna is playing matchmaker this Valentine's Day.
In the spirit of finding true love via dating apps, the Swedish manufacturer of outdoors products has created Timber (get it?), a dating service that pairs lovesick singles with various trees from around the world.
Timber presents users with arboreal eye-candy, with profiles revealing (often intimate) details about the tree species. The California Redwood, we learn, likes to brag about its size. The Oak likes to share details of its "prestigious" door-making heritage. Meanwhile, The Ol' Pine prefers to recite mindfulness quotes. You get the idea. Once matched, users can interact with the trees via chat – though communication could be an issue, as it turns out they speak the language of forestry emojis.
The app was created by Swedish agency Stendahls, which won the global social media account for Husqvarna Forest and Garden following a pitch late last year.
In addition to celebrating the love Husqvarna customers have for the forest, Timber is also helping to promote the Husqvarna Chainsaw Academy, an online resource supporting responsible forestry.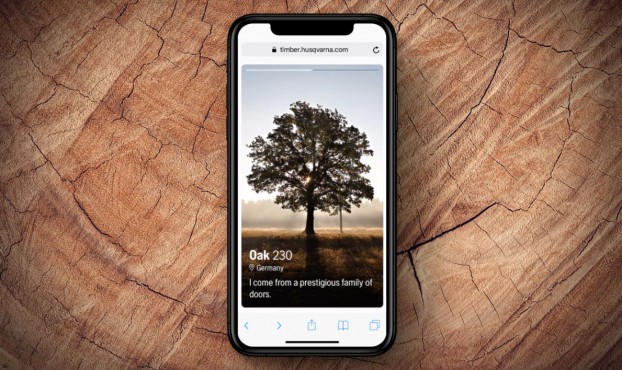 Credits
Client: Husqvarna
Agency: Stendahls