Back to the future
Agency Jam3 creates a vision of 2048 for an Adidas sneaker that celebrates the '90s.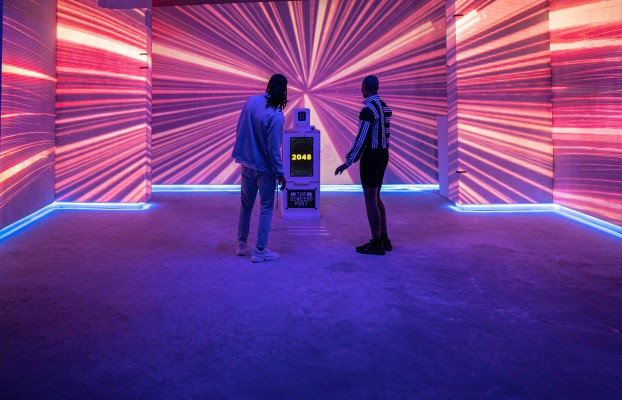 It's true what they say – everything old is new again. And, as we near the close of summer 2019 it's safe to say this season was the culmination of the return of '90s fashion. From crop tops to high-waisted skirts to teeny-tiny sunglasses to mini backpacks, the pre-Millennium style is everywhere.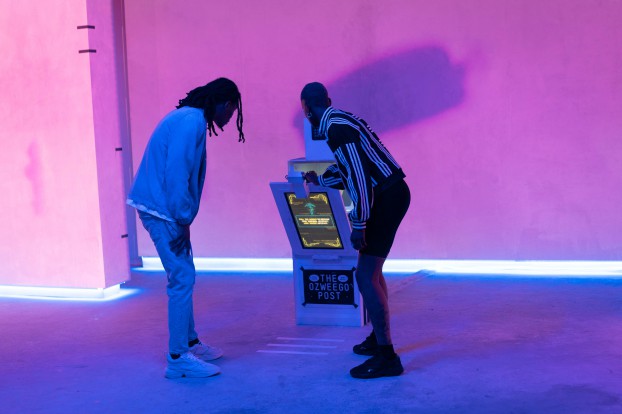 Even Adidas is getting into the trend with the launch of the Ozweego sneaker, a throwback style that celebrates the chunky footwear that's still all the rage right now. But, while the shoe carries the yearning of days gone by, a new pop-up installation to promote its August launch, looks forward, to the year 2048 and the fictional 50th anniversary of the Ozweego sneaker.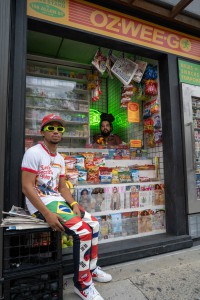 The immersive and experiential activation titled, "Newsstand of the Future" brought New York City participants on a "journey into the future of style" beginning at a SoHo address found on the global athletic brand's social channels.
Those whose interest was piqued were then taken in small groups through the door of what appeared to be a regular bodega. "Welcome to 2048," the person inside says, directing attendees to use that four digit number to access the "artifact" inside the digitally enhanced newsstand: a print magazine!
The entire room lights and flickers with a projected cityscape on the walls. Inside the collector's edition of the official Adidas Ozweego issue lies a golden ticket, to be redeemed for a pair of Ozweego sneakers (before they were available to the public).
The installation by design and experience agency Jam3 is complex, but seems to leave visitors wondering if there is something more to be found. But, the surprise, scavenger-hunt style of the activation is fun. It harkens back to a time in the '90s when certain fictional television characters ran across Beverly Hills looking to trade an egg for a similar ticket to a similarly exclusive prize. That show – Beverly Hills, 90210 – has now been rebooted as BH90210 proving that indeed, everything old is new again.
Credits
Advertiser: Adidas
Agency: Jam3