Getting luxury reopening to come up roses
The BIA for Toronto's Bloor-Yorkville neighbourhood uses opulent floral fashion to draw back luxury shoppers.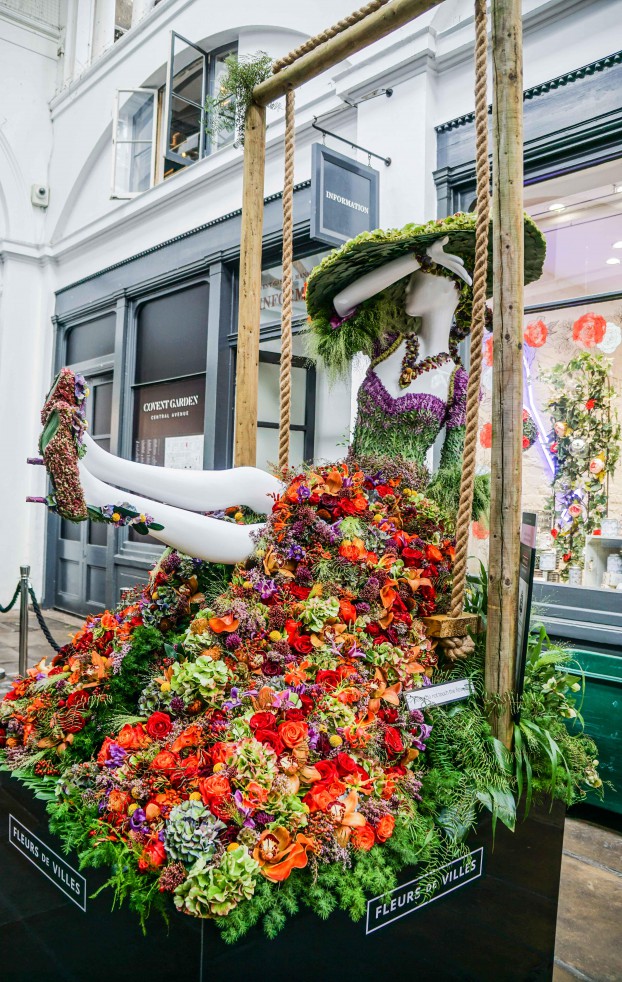 As Toronto finally gets the green light to head into "phase three" later this week, the city's high-end Bloor-Yorkville shopping area is preparing for its re-opening and adapting to a new normal caused by COVID, with newly expanded patios and bike lanes already dotting the streets.
And next week, the BIA for Bloor-Yorkville is hoping to draw people out and grow the local economy with a fashionable floral pop-up.
The central Toronto neighbourhood, best-known for street-facing luxury tenants like Chanel, Holt Renfrew, Hudson's Bay and Gucci (but also for more mid-range apparel retailers like Roots and J Crew), is launching the "Fleur de Villes" activation next week.
Fleur de Villes is a Vancouver-based company that taps local florists and artists to use flowers, greenery and other plants to form sculptures, most of which resemble the kind of high fashion that is right at home in the neighborhood.
In Toronto, it is featuring unique luxury floral designs by GTA florists, gracing outdoor and select indoor locations including the Manulife Centre, Yorkville Village and Yorkville Lane. National Bank has partnered on "Fleurs de Villes Chien," which includes floral pooches, with other event sponsors including BMO, Hudson's Bay and Alfa Romeo Toronto.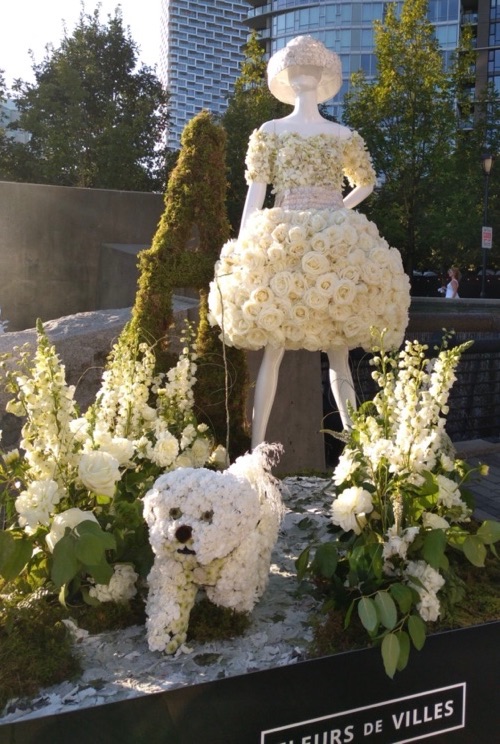 Bloor-Yorkville will also host a Flower Garden Market on Aug. 9, in partnership with local florists, gardeners and growers that have been affected by the pandemic. Proceeds from the market will support the Breast Cancer Society of Canada.
All areas will have social distance signage, sanitizing stations and onsite event ambassadors to assist.
Briar de Lange, executive director for the Bloor-Yorkville BIA, says the event was scheduled to take place in May around Mother's Day, but postponed thanks to COVID. Now, it is being used as a way to welcome shoppers back to the neighbourhood with a "unique experience" that can only be found in and around its retailers.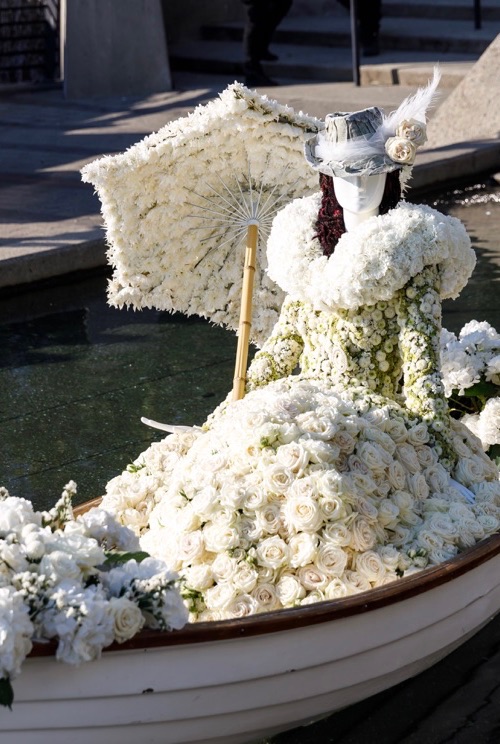 Fleurs de Villes will be promoted through creative in the neighbourhood and online. The BIA is working with ad agency BT/A to promote the event, while NKPR is handling public relations and social support.
Even prior to the pandemic, De Lange says the BIA hosts a number of unique events throughout the year to draw foot traffic. The area is also playing host to Yorkville Murals, an annual three-day cultural event running Aug. 27 to 30, which celebrates contemporary muralism and public art.