Let's hear it for the nerds
Rethink's latest for Science World tries to drum up geek pride to inspire the brainiacs of tomorrow.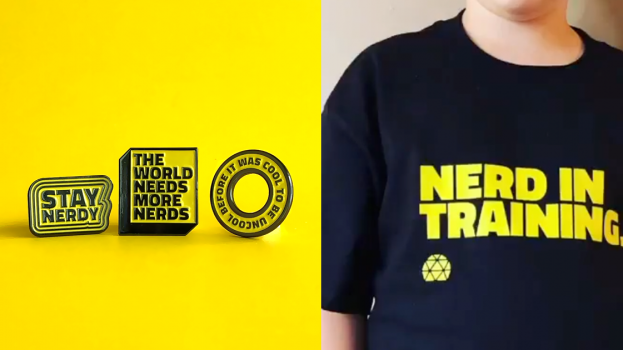 Currently operating at 10% capacity after several months of being closed down, Vancouver's Science World's biggest revenue stream took a major hit this year, making its future uncertain.
Which is a shame, because the world needs the nerds that roam Science World's exhibits.
That's not meant to be pejorative – it's how Science World is proudly describing its visitors to generate some pride and fundraising momentum.
Working with agency Rethink, a new fundraising effort is led by a spot showing the world's most prominent brainiacs at a young age – when they were the most impressionable, and when access to interactive education could lead them on the path to find some of the world's most important and inspiring discoveries.
Some of the nerds are among the most famous in the world, like Jane Goodall, Chris Hadfield and NFL player Laurent Duvernay-Tardiff, who has a medical doctorate and has opted out of the current season to continue working on the frontlines in Canada.
But others are a little bit more famous for their work and creations, like Dr. Love-Ese Chile, who is one of the most prominent researchers on sustainable plastics, or Dr. AJung Moon, who led advances in AI and robotics.
For anyone who wants to display the same nerd pride that the video stirs up, Science World has set up a merch store featuring t-shirts, enamel pins, socks and face masks, which also help with the fundraising efforts that have raised $300,000 so far.
"Science World is a home for nerds, a place that encourages critical thinking, logic and curiosity," says Leia Rogers, national managing partner and ECD at Rethink's Vancouver office, which has handled numerous funny and sometimes off-beat campaigns for Science World over the years. "Nerds are cool now. The world needs more people who are dedicated, focused and obsessed with finding answers, and that's what Science World inspires in children."