Canadian Lung Association makes the unseen hard to miss
Giant lungs floating at 100 feet show how the air around us impacts respiratory health.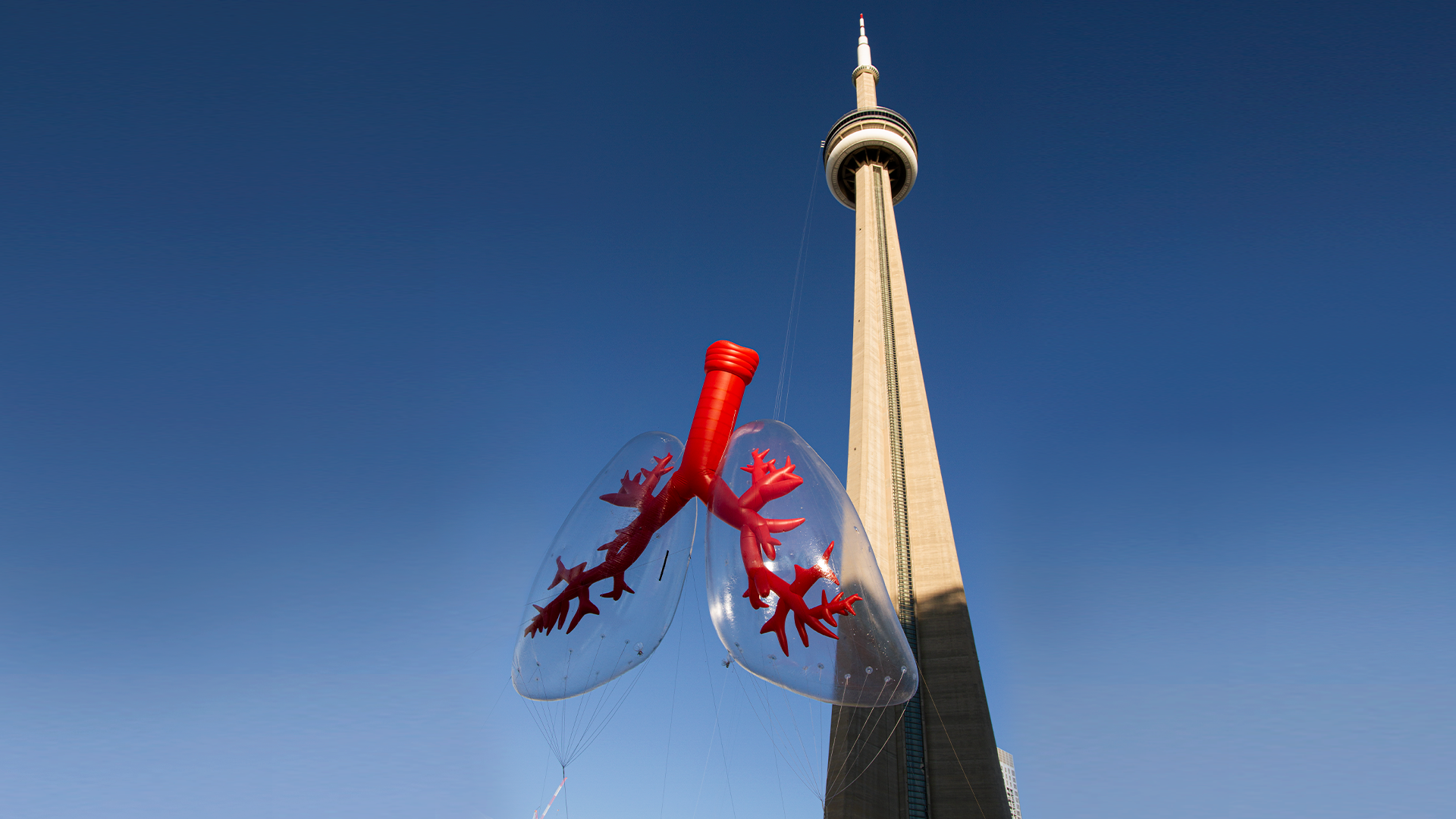 The leading cause of lung disease in Canada is air pollution, but its presence in our lives and the effect it has on our health is often unseen.
The Canadian Lung Association is trying to change that with an art exhibit that makes that impact more visible – and really, really big.
Floating 100 feet in the air, the big inflatable lungs move and respond to what is happening around them – a representation of the fact that what affects the air affects our lungs as well. The lungs are also fully transparent, meaning that looking at them on a day when the sky is filled with smog or smoke from wildfires – depending on where you are in the country – provides an added visualization of the impact air quality has on your body.
The idea came from agency McCann Canada, which worked with artist Fezz Stenton to create the exhibition. For those not able to see it in person, McCann also worked with data and tech agency Performance Art on an accompanying website that pulled air quality data from towns and cities across Canada. Based on the data, particles inside a digital representation of the lungs change density and colour, with the hope being that it will motivate people to write to Environment Canada in support of air quality efforts.
Each stop of the travelling exhibit also features local experts, such as those from the Canadian Lung Association or respirologists, to discuss lung health and answer questions from passers by.
After debuting in Calgary on World Lung Day and making its way to Toronto last week, the installation makes its final stop today in Halifax.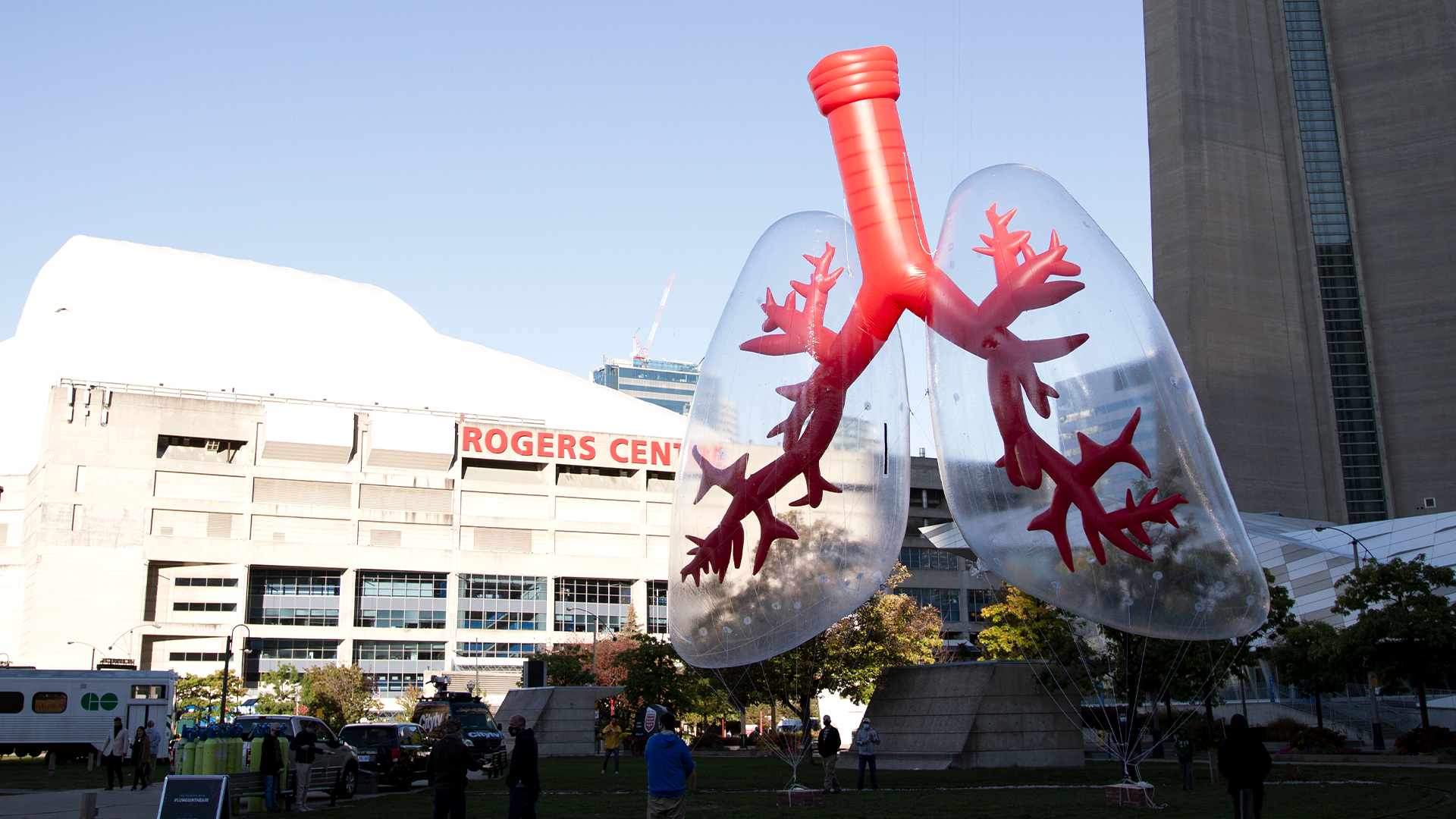 Credits
Agency: McCann Canada
Chief Creative Officer: Josh Stein
Associate Creative Directors: Gail Pak, Mike Shuman
Creative Team: Brennen Robinson and Osman Rahmani
Agency Producer: Eastern Yoo
Account Management: Karen Pearce, Sean Fero
Brand Strategy: Russ Rickey
Social Strategy: Russ Rickey, Julie Evans, Lisa Gacek
Project Management: Tavia Bakowski
Website Development: Michael Harley
PR: Edery & Lord
Partner: Martine Levy
Partner: Victoria Lord
Senior Account Director: Paige Calvert
Account Manager: Nadia Ali
Senior Consultant: Nancy Gray
Inflatable Lung Design: Fezz Stenton
Inflatable Lung Production: Glow Inflatables
Inflatable Lung Operation: Fabulous Inflatables
Helium Supplier: Air Liquide
Website Music: Grayson Music Group