Selfies and safety on the alpine road
This creative juxtaposition between driving and skiing will make you think twice about not strapping in.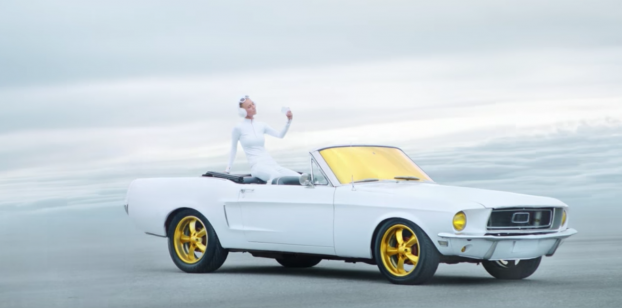 Imagine a road where you can stop to take selfies, anywhere. Where tired drivers park their vehicles standing upright. Where cutting a person off is acceptable, if not funny (for some). And where you can dance with the devil, driving backwards for kicks. Now, would you imagine getting into a car on this road and not immediately strapping on a seatbelt? "Hells no" would be correct.
Remember that answer the next time you have an internal debate with yourself on whether or not to plonk a, admittedly, dorky helmet on your head before hitting the slopes. If you'd strap in when faced with reckless drivers on an open road, then why not on an open slope with equally — if not more — thrill-seeking skiiers and snowboarders? That's the thoughtful question posed in this clever, colourful and creative commercial for helmet brand Decathlon by agency Rosapark.
Click here to watch the video.
Credits
Client: Decathlon
Agency: Rosapark
Co-founder: Jean-Patrick Chiquiar
Co-founders/CCOs: Gilles Fichteberg et Jean-François Sacco
Copywriter: Nicolas Gadesaude
Art Director: Julien Saurin
Brand Director: Victor Faubert
Brand Manager: Adélaïde Destaillats
Agency TV Producer: Adélaïde Samani
Production: Standard Films
Director: David Bertram
Production Director Domitille Laurens
Sound: Les Kouz