Brutalist sci-fi classics from Penguin and the Barbican
Penguin produced limited editions of four novels for the London arts centre's exhibition.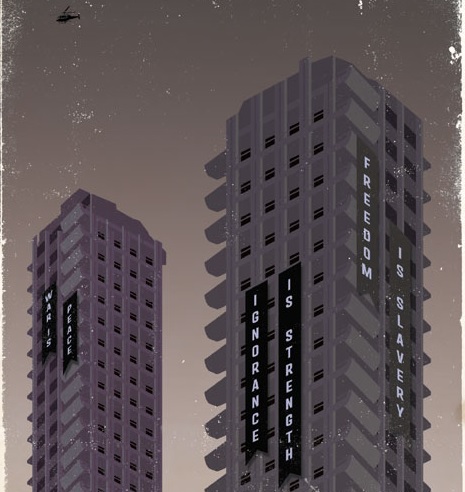 To promote a new exhibition, London's Barbican partnered with Penguin Classics and illustrator Jamie Keenan to design special covers inspired by the art centre's Brutalist architecture.
Into the Unknown runs until September, featuring the novels of Jules Verne and Margaret Atwood, an installation from the Black Mirror creators, and lots of artwork. Penguin Classics got in on the action with limited editions of sci-fi novels whose covers are inspired by the Barbican building.
In Keenan's designs, Verne's The Island of Dr. Moreau uses the foliage of the conservatory, while Anthony Burgess's A Clockwork Orange merges the novel's Korova Milkbar with the Barbican's Martini lounge.
Mary Shelley's Frankenstein is set in the engine room, and George Orwell's 1984 cover uses the building's two towers, cropped from their base to create a feeling of isolation.
The museum is also presenting a series of book club events alongside the exhibition, and selling the limited editions at its shop.