Saucy Mona and other weird condiment creations
Popeyes just created a "Sauce Gallery" that displays artwork created by its very own "sauce printer."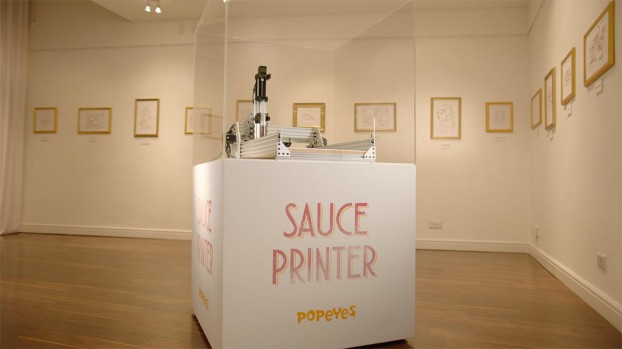 To lick or not to lick the art on the walls. That is the questionable impulse visitors to the Popeyes Sauce Gallery will likely have to control when they peruse the delicious masterpieces made entirely of condiments, from BBQ sauce to ketchup. 
Apparently, "to create a flavor masterpiece, one must start with the perfect palette… and an equally perfect palate" explains the brand in the summary section of the online video for the gallery, created by GSD&M. We're going to file this campaign under "things that fast food companies do that we'll never understand," right next to Pizza Hut's cheesy perfume and KFC's candles and extra crispy sunscreen.