Nufferton offers pyjamas for dreaming
The Swedish brand makes a music video about jilted lovers and sleepwalkers.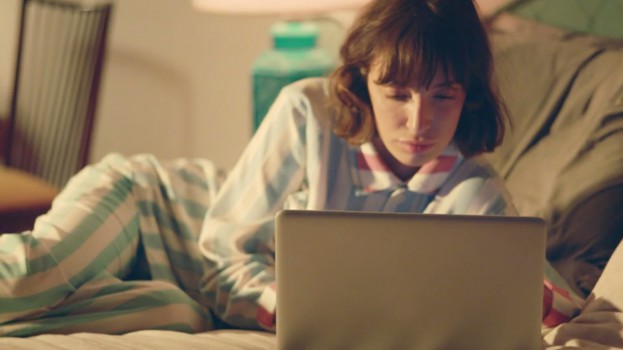 This is what you get when you Facebook stalk an ex before bed, and happen to glance at one of those suggestive banner ads while nodding off.
Swedish brand Nufferton, production company The Director's Bureau and director Rodrigo Saavedra teamed up for this music video/branded film about a night of sleepwalking that blends memories of an ex with a dream about a tropical vacation. Saavedra (who also works with Toronto's Suneeva) directed the video to Niki & the Dove's song "Coconut Kiss," with agency Golf on creative.
The video opens with a phone argument on a balcony, Scotch in hand, the lush colours of a Wes Anderson movie punctuated by an adorable pair of pyjamas. And then the sleepwalking and dreaming begin. It's all meant to reinforce the brand's "Dreamed up in Stockholm" positioning.