The smoothest ride
Glenmorangie and Renovo make a bicycle from whisky casks.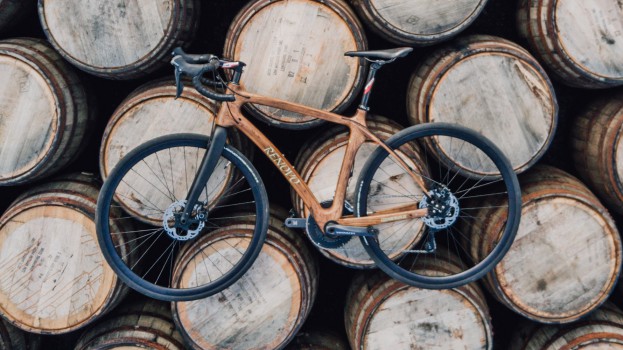 Riding a bicycle after sipping one's way through a cask of Glenmorangie Original wouldn't be a great idea. But the brand has decided that riding a bicycle made from one of its hand-selected ex-bourbon casks is perfectly appropriate.
The Scottish Highland distiller only uses the casks for its signature single malt twice to ensure they impart their full flavour to the whisky. A collaboration with bicycle maker Renovo is giving the wood a second life in a limited edition collaboration.
Once the casks are spent, their staves are  shipped all the way to Renovo's workshop in Oregon, where they're given a sleek new design and some wheels. Be sure to sniff the air for hints of ripening peaches and creamy vanilla notes if you happen to see one zoom by.