The sweet sounds of real estate silence
Union creates a playlist to help block out the annoyances that come with not using a realtor.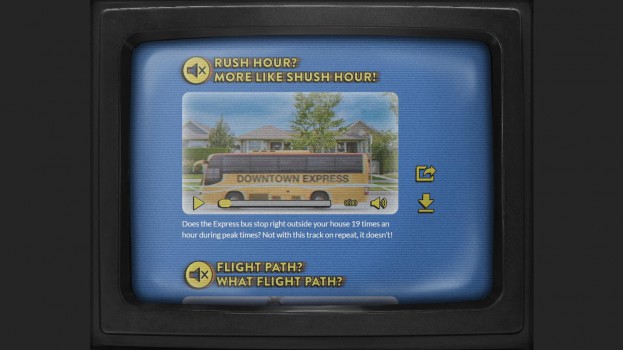 Over the years, CREA and ad agency Union have done their best to show Canadian home buyers the bad situations they can find themselves in if they don't work with a realtor. But if you're someone who hasn't listened to the campaigns and now have to listen to the fleet of planes that fly over your home every day, there might be a remedy.
CREA and Union created six "songs" that are actually white noise tracks mastered to block out a specific type of noise someone has to put up with because they purchased a home without a realtor. By either streaming or downloading each song from the campaign microsite, homeowners can cancel out a range of annoyances from loud music and construction to sirens and farm animals.
Union also created a 60-second video and 15-second teaser to drive people to the site. Keeping with the motif of the campaign, the videos are done in the style of a music compilation infomercial from the 1990s. There is also a paid buy on Facebook and Instagram.