Peugeot drives the voice-over guy mad
In a parody-style spot, the French automaker proves that even pro drives needs the of assistance of driving technologies.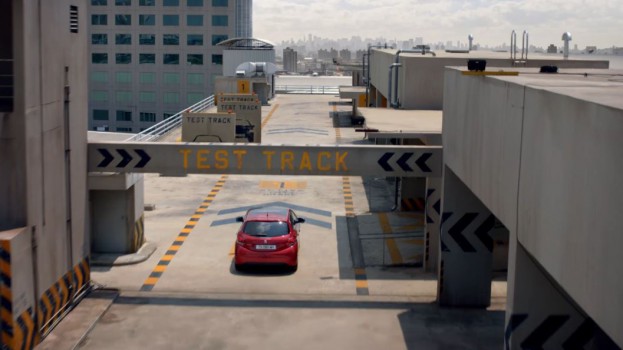 French auto-maker Peugeot has taken a parody approach to showing off the features of its 208 model in a new ad by BETC Paris.
Whereas most car commercials include show the vehicle zig-zagging around town as a narrator describes its various features, Peugeot's spot has 9x World Rally Champion driver Sebastian Loeb defying the tyranny of the voice-over. Rather than use the airtime to demonstrate the car's suite of technologies, Loeb arrogantly pulls off a series of stunts, refusing to play the game.
But his fun and games come to an end as he fails to pull off his final parking stunt – leaving the man behind the voice, who has grown frustrated by Loeb's defiance, feeling triumphant.
Credits
Brand: Peugeot
Brand management: Jean-Philippe Imparato, Thierry Lonziano, Nuno Marques, Nathalie Le Maitre, Nathalie Bergeret-Gerbaud
Agency: BETC
Agency management: Henri Tripard, Tiphaine Du-Plessis, Nabila Rakibi, Emilie Grimaldi
Chief creative officer: Rémi Babinet
Creative director: David Martin Angelus
Art director: Erika Reyes
Copywriter: Nicholas Bakshi
Strategic planning: Guillaume Martin, Adrien Torres
Traffic: Céline Laporte
Rights negotiation: Sophie Sanchez
TV producer: Thibault Blacque-Belair
Production company: La Pac
Sound production: Gum Green United Music
Composer: Antoine Duchene
Editor: Green United Publishing
Director: Gary Freedman
Head of production: Erwan Collas
DOP: Jo Willems
Actors: Sebastien Loeb, Lewis McLeoD