Life's a sunny song
The Danish Cancer Society created a soundtrack for summer sun safety with &Co.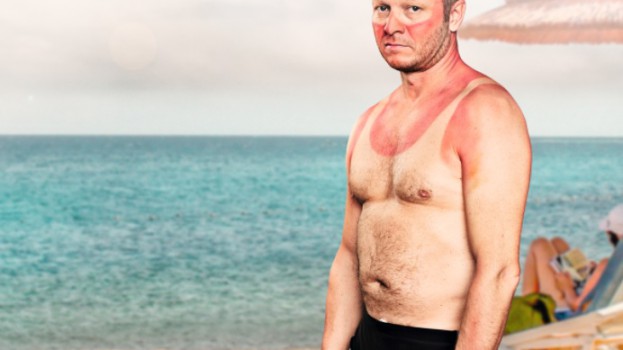 Danish people allegedly have a reputation for bad sunburns when touring abroad. Think we're stereotyping? That's actually based on intel from the Danish Cancer Society.
According to the DCS, 90 percent of skin cancer cases in Denmark are caused by exposure to UV radiation from either the natural sun or sunbeds. Denmark has the highest incidence of melanoma (the deadliest form of skin cancer) in Scandanavia, and is the fifth-highest globally. One of the reasons Danish people are so susceptible to damage from the sun, according to the DCS, is because in the Nordic country, there  are fewer sunny hours annually, and the UV index never surpasses 7 (it can be as high as 12 to 15 in destinations closer to the equator).
So, as summer rears it's big, red, peeling head, how can the DCS make sure its people keep sun-safe while abroad?
It's enlisted the help of creative agency &Co to create a series of songs and music videos. No, this isn't a "Duck and Cover" jingle situation – &Co actually reached out to international artists from Greece, Thailand, Spain, France and Italy to write and produce pop songs to poke fun at Danish sun habits. The songs are complete with full music videos, each filmed and produced locally in each country. The videos poke some light fun at Danish tourists but, more importantly, spread information about sun smarts for tourists everywhere.
It's part of the ongoing "Help a Dane" campaign, which began last year with a choir full of sunburnt Danes pleading for help.
We couldn't pick a favourite song, so here's the compilation trailer, but you can check out the videos in full at helpadane.com
.

Credits
Client: Danish Cancer Society
Agency: &Co
Artists: Ken Tachaya, F8/Productions (Thailand)
The Players, Universal Music (Greece)
Colapesce, ThunkCattleya (Italy)
Bleu Toucan, Frenzy (France)
Meneo, StanleySunday/O Creative Studio (Spain)
PR: Oath