There's no next if you text
System1's short film shows how quickly things can change.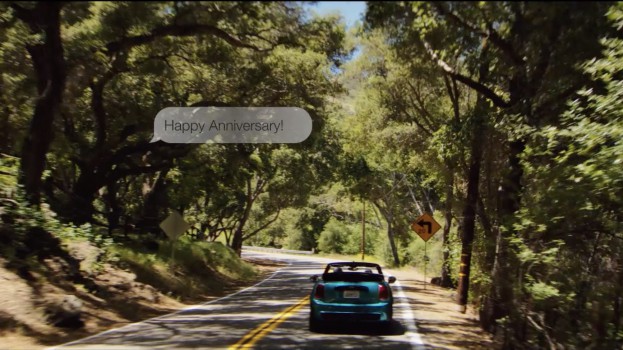 Think for a moment about some of the most important texts you've ever received.
Maybe it was a text from a loved one telling you they got a new job. Maybe you learned in a text that someone you knew had passed away. Maybe you found out someone was getting married. Some texts carry so much impact and prompt such an emotional response – good or bad – that they hit you like, well, a speeding car.
Think about those important texts. Were any worth your life?
The National Safety Council's new digital video demonstrates that even though some texts can be so special and have so much impact, there's no reason to risk your life by engaging in them while driving. The short film, created by System1 Agency, shows a young couple gearing up to celebrate their anniversary. As one half of the couple waits for the other in the space where they first met, they exchange special memories and flirtations over text.
And then just like that, it's over.
It doesn't take a lot to lose control – a simple look down at a text can mean the difference between a healthy life and grave injury, or even death. According to the National Safety Council, 1.6 million collisions per year in the U.S. are caused by using mobile phones while driving.
Here in Ontario, use of a mobile phone (including for talking) while driving has long been illegal, carrying hefty fines and insurance penalties. The States are slowly catching up; texting is banned outright for all drivers in 47 states; Arizona and Missouri only ban texting for young drivers and Montana has no ban. Talking on cell phones is banned in fewer than 20 states. With using mobile phones while driving still perfectly legal in some states, the sweet-yet-tragic short film can remind viewers of all the potential that is wasted when you take a risk with your device.
Credits
Client: National Safety Council
Agency: System1 Agency
President, Americas:: Paul Spriggs
Production company: UNIT9
Director: A Common Future
Executive producers: Michelle Craig, Rania Hattar, Luca De Laurentiis
Producer: Michael Montenegro
Director of photography: Tom Elliott
AD: Scott Findley
Camera assistant: Sean Kisch
Second camera assistant: Minmin Tsai
Gaffer: Shawn Helgedalen
Production designer: Dustin Grabner
Stylist: Bailee Edgington
Production coordinator: Roland Barry
Production assistant: Sophie Floyd
Russian arm: Pursuits Systems
Location scout: Casey Jay Sullivan
Casting: House Casting
Editor: Simon Reichel
VFX: Diplom Motion Design
Sound design: Chris Banks
Grade: Cheat UK