How to unwind on a fried-ay night
For Mindfulness Day, London agency Mother launches KFChill.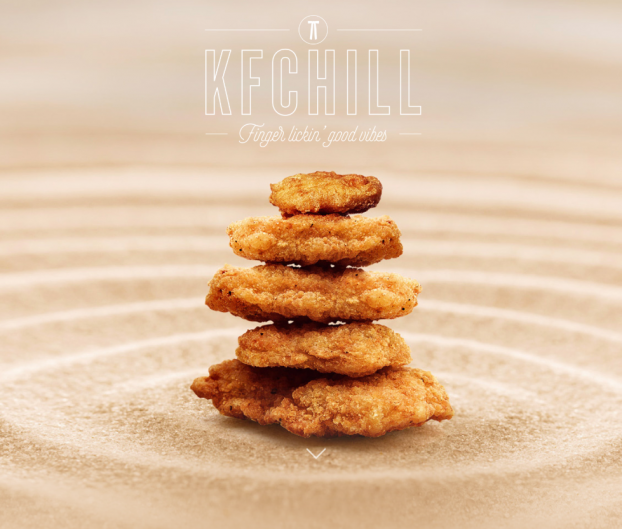 Quick, think of three things that chill you out. For me, it's candles, yoga and peppermint tea. Sounds soothing, right?
What about the sounds of frying chicken, sizzling bacon and simmering gravy?
For Mindfulness Day on Sept. 12 creative agency, Mother, kept Kentucky Fried Chicken top of mind with a mind-altering website. The website puts out "finger lickin' good vibes" to help people "relax, unwind and de-stress" by listening to soothing sounds heard in KFC restaurants 'round the globe.
Listening to the sounds didn't really help me chill (have the words "chill" and "deep-fryer" ever been included in the same sentence?), but it did make me hungry for some fried chicken.
Credits
Client: KFC
Agency: Mother