OVO and RBC partnership keeps spinning
The two Canadian brands held an exclusive party on TIFF's opening night.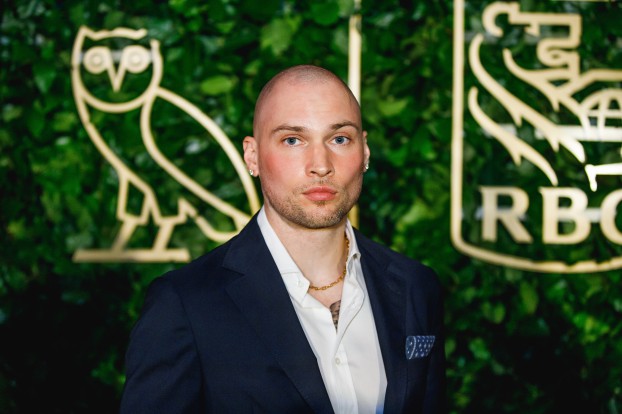 Drake may have famously declared "no new friends," but he and his fellow old friends and OVO co-founders (Oliver El-Khatib, pictured above, and Noah "40″ Shebib) have indeed added many new business friends.
The most recent being a collab between RBC (yes, the bank) and OVO (the art, music, clothing and accessories brand) that launched this June and which, at first glance, seems like an very odd pairing. But both seem to be in the relationship for the long haul, with the latest sign being the two Canadian brands co-hosting a Toronto International Film Festival (TIFF) event at the RBC House on Sept. 5.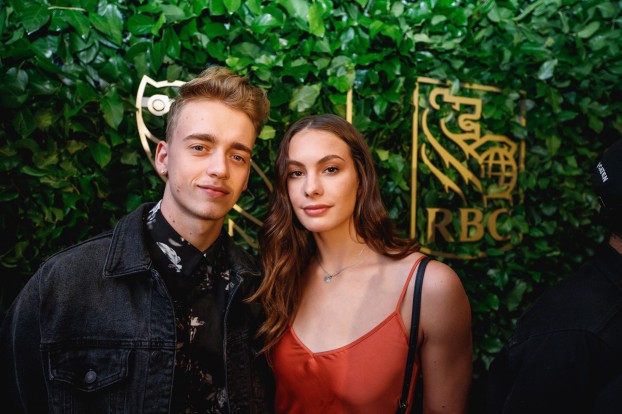 Outside stars like Olympian Penny Oleksiak posed in front of the gold-hued logos.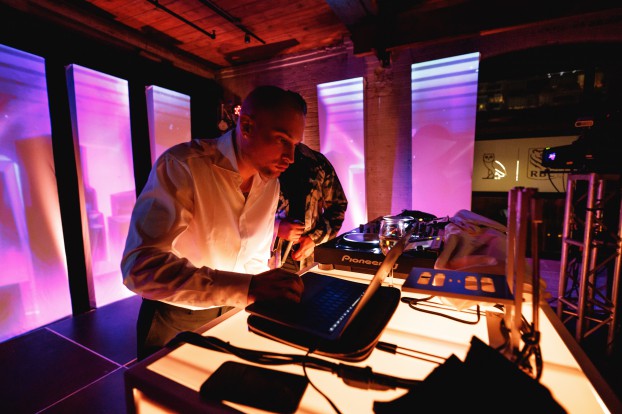 And inside RBC House, El-Khatib was on up stage behind a laptop getting the crowd hyped whilst in celebration of the RBCxOVO partnership. Guests hit the dance floor for special performances by El-Khatib, Majid Jordan, Chromatic, Vacations, Gonnie Garko, G0HomeRoger and Kid Masterpiece.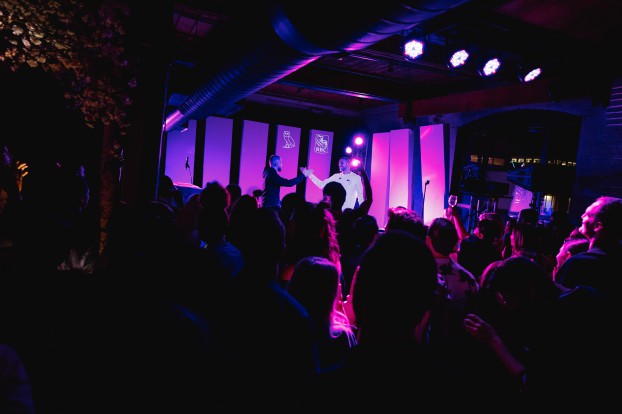 This is the third year the bank (a long-time sponsor of TIFF) has hosted events at RBC House in downtown Toronto just as the city is swarmed with glamorous Hollywood stars in town for TIFF. And events like this are proving a savvy way for a bit of the glitter of the influential fest to rub off on the RBC brand (which, lets be honest, like the other big Canadian bank brands, doesn't exactly naturally telegraph hipness the way the OVO brand does).
In fact, this just might be the hippest party a Canadian bank has ever thrown. And it certainly helps modernize its image and also lets people know, to paraphrase the Six God that this partnership is far from over.
Credits
Advertisers: RBC; OVO
PR agency: The Mint Agency
Photos: Lucas Kschischang