The FIFA World Cup Trophy tour touches down in Toronto
Presenter Coca-Cola is playing up the "magical" moments of football and linking back to past campaigns.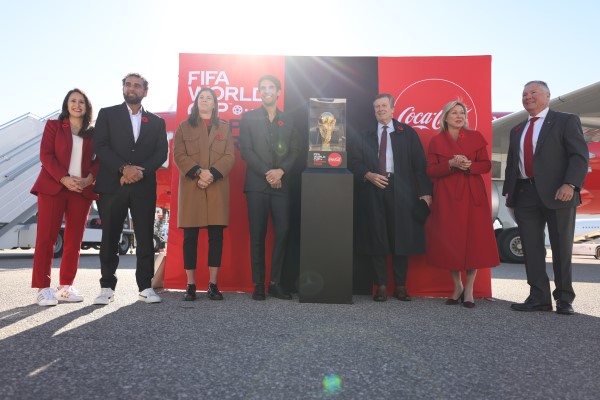 After touching down in Los Angeles, Dallas, and New York City, the FIFA World Cup arrived on the Pearson International tarmac in Toronto.
The FIFA World Cup Trophy Tour by Coca-Cola, visited the tournament's 32 qualifying nations, and this represents the final leg of the statue's globetrotting. And the stop included the participation of political and football luminaries and also influencers.
The tour builds on Coke's "Real Magic," brand campaign the CPG launched in the fall of 2021, but also a summer global "Believing is Magic" campaign.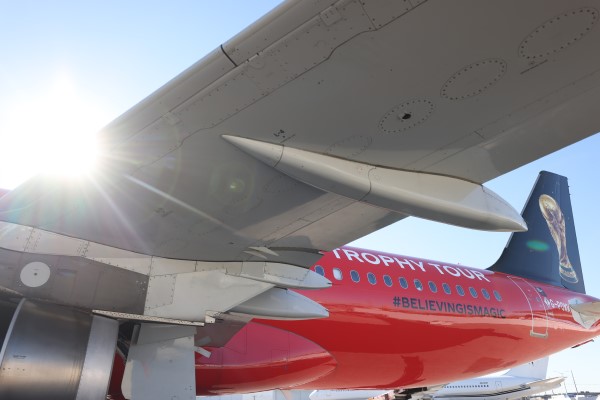 August 31, Coca-Cola kicked off the integrated, digital-driven campaign, leading up to this month, by unveiling a suite of digital films capturing the rabid extent of fans' devotion for their beloved teams and The Beautiful Game. The spots highlight the often outlandish promises many fans would make if their team could hoist the trophy, from getting a tattoo, to shaving their head, to running to work every day.
"Believing is Magic" is the manifestation of "Real Magic" through the lens of football and the FIFA World Cup, says Brad Ross, VP of global sports & entertainment marketing for The Coca-Cola Company. "We've seen, time and time again, the power of believing David can beat Goliath."
Ross admits the last few years have been challenging for major sports events, with the postponement of the Tokyo Games, and the pushing back of the FIFA World Cup to November.
"We're leaning into digital, and engaging influencers to create on behalf of our brands, more than ever," Ross noted. "This is such an incredible opportunity to bring to life our brand values in an authentic way on a global stage."
Coca-Cola has partnered with FIFA since 1974. Weber Shandwick is providing PR support.