Would you rather get baby formula from a cute goat or a farting cow?
Mackie Biernacki helps Kabrita strike the right tone for parents.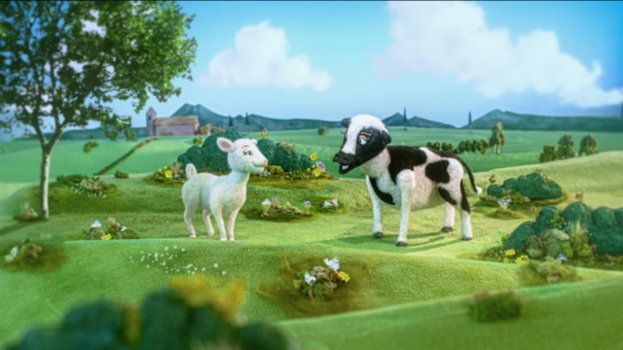 Kabrita's children's formula is made from goat's milk, which remains a tough sell for some parents used to doing things the way they have always been.
But maybe hearing it direct from the source can help.
Created by Mackie Biernacki and produced by Little-Giant Motion, the campaign features a series of conversations between an animated friendly goat, trying to break the news to a bold-yet-oblivious cow that goat's milk can be gentler than cow's milk on baby's bellies. In one spot, the cow is somewhat puzzled as to why babies find the goat's milk easier to digest – despite the fact that he cannot stop farting and burping while asking the question.
"Getting people to question their current engrained behaviour isn't an easy task. You have to take an approach that is entertaining and educating, without making any judgments," said Annie Salsberg, senior director of marketing at Kabrita.
According to Steph Mackie, CCO at Mackie Biernacki, the animated approach for the campaign was the strongest – in order to differentiate yourself in a category of "happy smiley babies," a different and unique tone of voice was needed to convey the message.
What's more, she says the similar humorous tone Kabrita used for this campaign is comparable to the one Mackie Biernacki created to promote the brand in the U.S. last year – which outpaced trial goals by 96% in the first month of that campaign.