AAA ramps up its members' confidence
Leo Burnett Toronto helps the insurance brand give members the confidence they need to navigate 2020.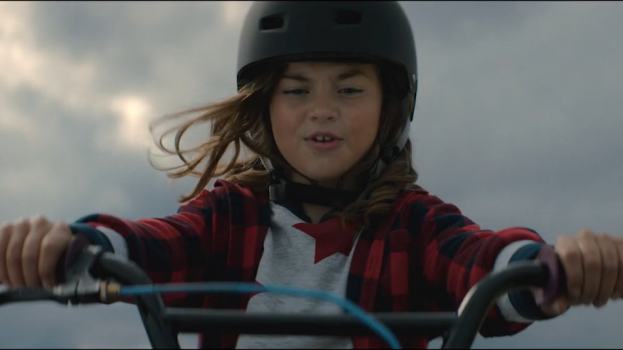 A lot of ads from insurance companies tend to focus on what you can't do – and with good reason, since reminding people that they shouldn't drive while texting or intoxicated keeps a lot of people safe.
But there are things insurance and roadside assistance companies like AAA could still encourage people to do – namely, facing the many challenges that 2020 has brought with it, many of which are unavoidable.
With that in mind, Leo Burnett Toronto helped AAA Northern California, Nevada and Utah create an ad that's meant to instil confidence as its members navigate the many twists and turns that came about this year.
"You Got This" features a young girl on the precipice of a really, really tall BMX ramp. But even though doubt has her hesitating and considering worst case scenarios, her confidence lets her break through the voice inside her head – and offer the same encouragement to her father, who is waiting to drop in next to her.
AAA doesn't offer services specific to BMXers, but the girl in the spot is meant to represent anyone who is at a moment of doubt while facing a major challenge – and says the safe and responsible thing to do is to tackle it with the help of AAA, instead of choosing to not face it at all.