Jagermeister tries to keep you from getting money back on cold brew
Juliet promotes the distiller's new coffee with an irreverent take on its trial offer.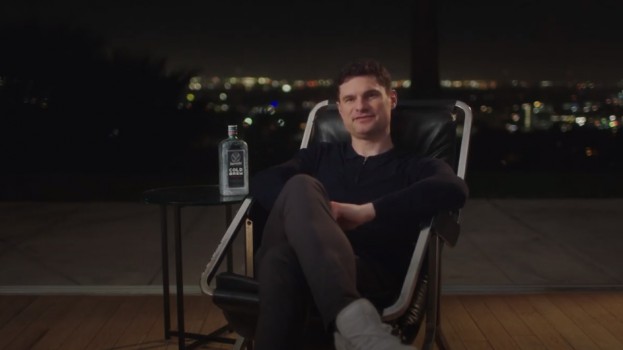 Jagermeister USA does not want you to get money back for trying cold brew.
That seems to be the message behind its new campaign by Juliet, anyway, which features German comedian Flula Borg as an irreverent pitchman for the new beverage. In a video that viewers can access by scanning a QR code, Borg comedically discourages people from taking Jagermeister up on a $15 rebate promotion for the Cold Brew beverage, namely by talking about how tiresome the process for claiming the cash would be.
Jagermeister, like a lot of beverage makers, usually promotes new products through on-premise sales, an avenue that hasn't been available during the pandemic. That means it has been forced to find new ways to get people to taste the product, according to Charles Littlefield, VP of brand marketing at Mast-Jagermeister US.
"We wanted to find a way to stand out and bring some of the brand's personality to life, and we thought (Flula) would be the perfect vehicle," says Littlefield. "This was a really interesting way to add some humility and brand tonality to what is a very traditional way of getting someone to try something, which is a deep discount for trial."
Jagermeister, typically known for "late-night" occasions, wanted to enter the coffee space in order to reach consumers at a different part of the day.
"It's the celebratory shot you do late at night in the club," explains Littlefield. "We're trying to find ways to stretch our occasions and bring it into others where you may be celebrating with a group of friends, like brunch."
The campaign is running across digital, including traditional social channels and YouTube. But it will also run in-store via digital screens and on digital out-of-home displays.