AAA shuns superstar spokespeople
Step aside, athletes and musicians: the auto insurer and Leo Burnett are projecting a new kind of confidence.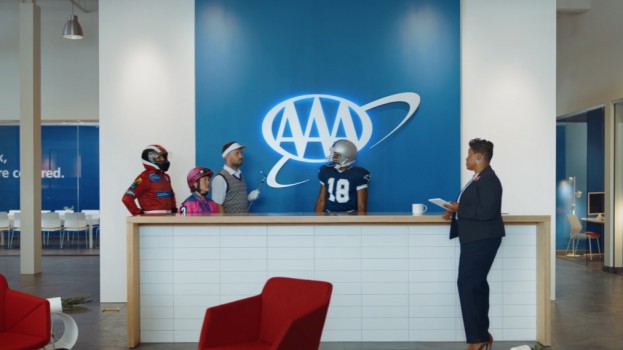 When it comes to insurance, it shouldn't take a star athlete or a catchy tune to inspire confidence.
At least, that's the message AAA Northern California, Nevada & Utah (AAA NCNU) is trying to convey in a new campaign from Leo Burnett Canada.
"You don't have to hide behind gimmicks when you provide quality insurance paired with America's most recommended roadside assistance," says Brian MacAdam, SVP of insurance for AAA NCNU. That's why AAA employees are shown in campaign spots shooing off a group of sports stars and seeming unimpressed with an Elton John-esque songwriter's jingle about how the company doesn't do jingles.
"Buying home or auto insurance shouldn't be left to the most entertaining insurance provider," says Steve Persico, co-CCO with the agency. "This campaign reminds consumers about the importance of looking for providers who offer the best protection."
The new campaign is running on TV, OLV, radio, digital and print channels.