Meals on Wheels brightens the day of isolated seniors
To drive donations, a campaign by Public shows the touch of happiness the non-profit delivers alongside its food.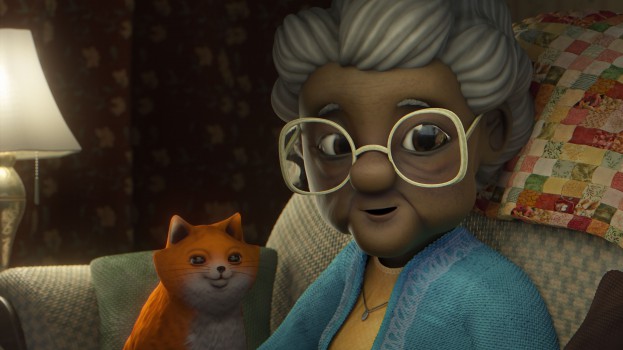 The isolation of the pandemic has been hard on everybody, but for more than nine million isolated and food insecure seniors living in the U.S., it has been especially so.
That reality lies at the heart of a new campaign from Meals on Wheels America, "Give a Little Bit," developed with Toronto creative agency Public. The campaign centres on an animated spot that shows a senior and her cat sitting alone in a dreary room before a Meals on Wheels volunteer delivers her meal (and thereby brightens up her home).
Set to a cover of Supertramp's "Give a Little Bit," the spot highlights a grim reality. According to Meals on Wheels America, 58% of its meal recipients live alone and, in many cases, "a Meals on Wheels volunteer can be the only person a senior sees all week," said Guy Barnett, Public's CCO.
As the spot illustrates, for those seniors, a visit from their Meals on Wheels volunteer often injects a touch of happiness and human connection into their otherwise lonely day.
But since the pandemic, nearly 90% of Meal on Wheels programs believe there is an unmet need for home-delivered meals within their communities – and nearly half say they will not be able to support their current clients without additional support.
Hence the campaign, which is intended to drive donations for Meals on Wheels during the holiday season by showing the cheery solution to an otherwise sad statistic.
"There has never been a more important time to increase attention and support our senior neighbours," said Kristine Templin, Meals on Wheels America's chief development officer. "'Give a Little Bit' shows that it only takes a small act to make a huge difference."