HSBC identifies a most auspicious shade
To coincide with today's Lunar New Year, the bank created "the Luckiest Red" using more than 18,000 works of art.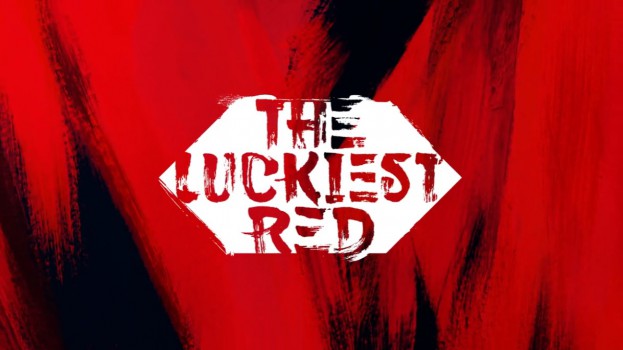 HSBC Bank USA and Wunderman Thompson Canada paired up with a number of other partners to tackle what once may have seemed like an impossible task: identifying the luckiest shade of red.
The bank partnered with the Asian Art Museum of San Francisco to analyze more than 18,000 pieces of art using AI program Adobe Sensei in order to find the most commonly used shade of red. When that was done, it tapped Pantone to digitally match the shade, and is now presenting what it is calling "The Luckiest Red."
"In Chinese culture, red usually suggests something vigorous, enthusiastic, inspiring or auspicious," explains Dr. Jay Xu, Barbara Bass Bakar Director and CEO at the museum. "It is also a common colour in classical Chinese paintings. Red encapsulates rich social, cultural and spiritual meanings."
The team came up with the colour not only to celebrate the Lunar New Year – which kicks off today – but also Asian artists.
"With thousands of shades of red, the 'luckiest' can be hard to pinpoint – until now," says Caroline Scurr, head of acquisition and engagement and U.S. marketing for the bank. "The journey of finding this colour is as much about celebrating the culturally remarkable forms of art that Asian artists have contributed to the world."
To further drive the point home, the bank is going one step further and sharing the colour with Asian American artists in order to create art that will be shared by the bank in May, during Asian American Pacific Islander Heritage Month.
Credits
Agency: Wunderman Thompson Canada
CCO: Ari Elkouby
Copywriter: Sucheta Shankar
Art Director: Lily Coyle
Associate Creative Director: Raj Gupta
Typographer: Pan Jianfeng
Managing Director: Scott Miskie
Account Team: Chandler Powell, Sarah Rosen, Anaysha Jairam
Agency Producer: Jennifer Cotton, Demi Veselinovic, Sarah Lasch, Christine Tsao
Strategy: Matt Ball, Barbara Jung, Arielle Peters
Production: Sauce Production
Editor: John Collucci, Justin Zhou
Audio Production: Stephen Stepanic
Color Grading: Smile and Wave
PR: Lindsey Legat
Client: HSBC US
Clients: Kristen Calogero, Laura Rastogi, Caroline Scurr
PHD Media: James Rubino, Alison Horowitz, Sean Gering, Corin Trembath, Ellen David