Articles Tagged 'AirBnB'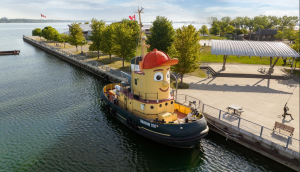 Airbnb lets guests book a stay on Theodore Tugboat
A replica of the titular TV vessel is offering overnight visits to non-crew members for the first time in 22 years of service.
Audi and Airbnb team up in the desert
Soon, anyone will be able to rent the stylish home and car from the joint brand spot.
Airbnb invests in urban planning
Its new division, Samara, is using design to bring tourism to remote regions.
Need a Helpling hand?
A company that's like the Uber of cleaning homes.
Experiential getaways
Stay a while in an airstream, train or tree house.