PC Financial does diversity right
The bank brand smartly opts for humour over hubris.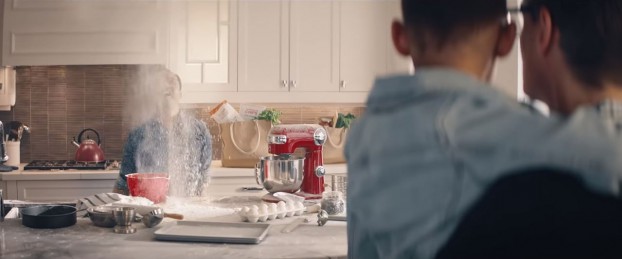 These days brands want to prove how woke they are after years (nay, decades) depicting mainly white, straight nuclear families in their mass-advertising campaigns as if anyone who didn't fit neatly into those identity boxes didn't exist.
Not good. Also not good? Having one ad in the sea of vanilla that celebrates diversity, slapping yourself on the back and going back to business as usual. These new PC Financial ads stand out because, yes, they are pretty funny, but moreso because they show diversity without being so heavy-handed and high-minded about it.
My fav is the one with two dads and a totes adorbs daughter. The father's sexuality is secondary to the silly dancing. As it should be in this day-and-age.
And this one which shows a woman with a hair-flipping game that rivals that of Beyoncé. Her partners' skin colour doesn't matter to the narrative. And it shouldn't.
The final (and most popular video by views) reminds of me of that episode of Shrill where women of all sizes are just owning their bodies at a pool party. This is what body acceptance looks like, friends.
After seeing a sea of rainbow-coloured logos that frankly ring hollow seeing creative that celebrates diversity (by simply showing a range of people as they are) is how it should be done, not only this month but all of the months, IMHO.
Credits
Advertiser: PC Financial